2018 Sparkling Oro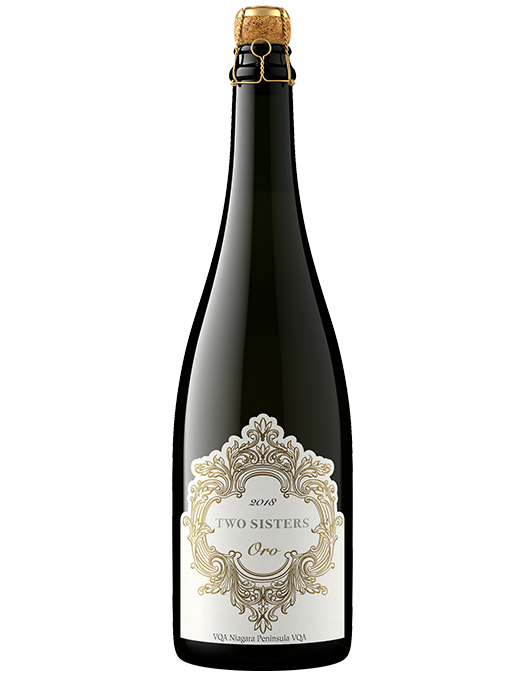 Buying Options
Oro is made with 17% pinot noir and 83% chardonnay, and there is no skin contact. The wine spent 22 months on the lees. After disgorging, the lost volume was replaced with the Two Sisters Barrel Fermented Chardonnay 2018. This chardonnay was a Gold Medal winner at Chardonnay du Monde in France.
There's a pronounced mousse when the wine is poured, and an active effervescence continues in the glass. Bright notes of lemon, lime and grapefruit are evident on the nose, along with hints of pear, apple and pine nuts.
Oro is dry on the palate, with brilliant acidity. Exceptional texture, as the bubbles play on the tongue and contrast the richness of the wine. This is a very flavourful wine, with bright citrusy notes and a subtle character of citrus zest. It also shows enticing nuances of tree fruit, ginger, red currants and toasted nuts.
Oro is a wonderful sipping wine, but it is also exceptionally flexible as a pairing with almost any food.