Wine Tastings & Tours
We are proud to offer our guests a variety of tasting and tour experiences throughout our Estate. Partial rebates are offered following each experience with a minimum purchase. Please reach out to concierge@twosistersvineyards.com with any inquiries.

WINE BOUTIQUE TASTINGS
Join us in the Wine Boutique for a tasting flight of 4 award-winning wines. Available daily on a walk-in basis, no reservations needed, first come first served. Tastings are intended for groups up to 4 people and are available until 1 hour prior to close each day.

$30 / per person
Please note, there is a $10 surcharge should you wish to share a tasting flight.

Please direct inquiries to concierge@twosistersvineyards.com.

While we welcome families we ask parents to keep children close and calm vocal infants or youngsters outside of the Wine Boutique.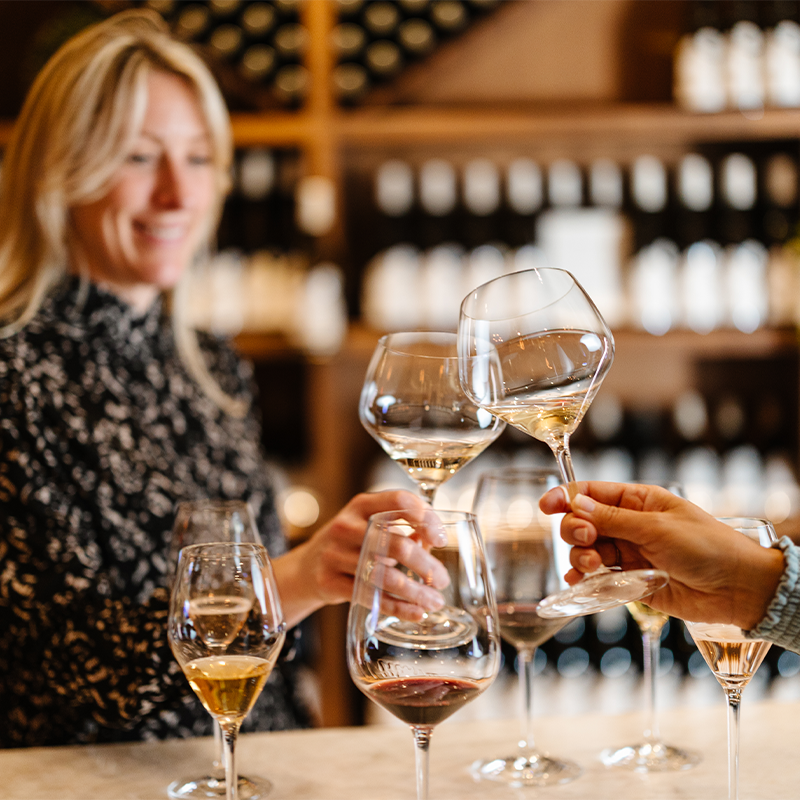 A Taste of Club TSV
Reserve this boutique tasting in advance to enjoy a true taste of Club TSV. You will enjoy 4 Club TSV exclusive wines, otherwise unavailable to the public, as you learn about all of the benefits and privileges that our members enjoy. Try the wines our Winemaker has made specifically for our club members including our Estate honey infused sparkling Millefiori and our low-intervention red, Senza. Join Club TSV on the day of your visit and receive a partial rebate of your tasting fee with purchase of our current shipment to take home.

Saturday 2:00 p.m. - 5:00 p.m.
Inquire for additional availability.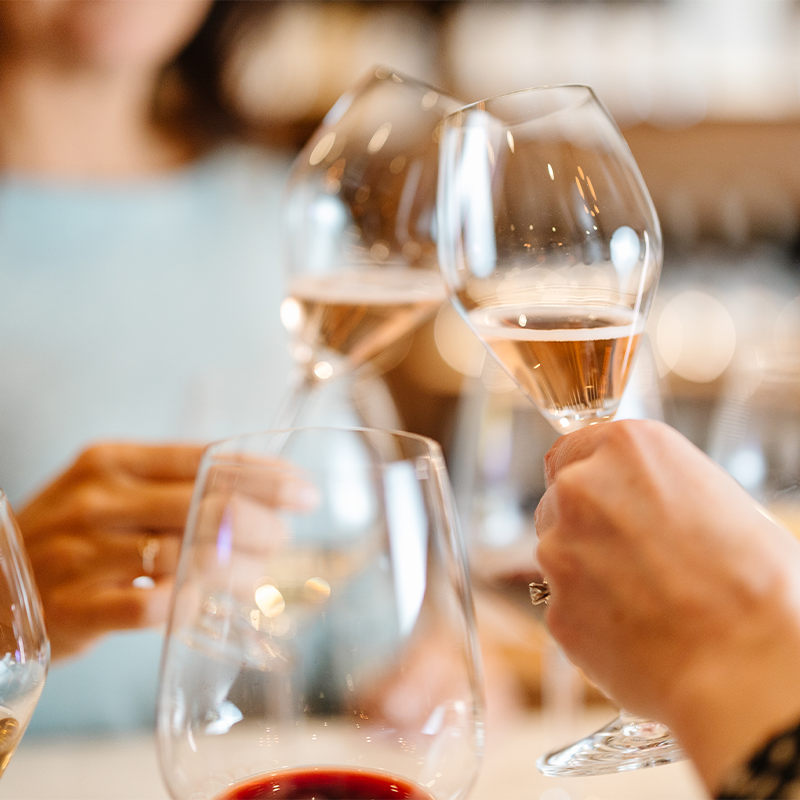 Veranda Tasting Experience
Our Veranda Tastings provide an unforgettable experience as you are led by our Senior Wine Consultants through an intimate 1 hour tasting that will leave you with a better understanding of five of our award-winning wines. This space truly showcases the elegance of TSV and allows you to enjoy the beauty of the vineyards.

Available until October 29
Select Thursdays 4:00 p.m. - 6:00 p.m.
Friday - Sunday 12:00 p.m. - 5:00 p.m.

Add a Kitchen76 Salumi Formaggi board to enhance your experience and enjoy a selection of cured meats, imported cheese, marinated olives and Estate fruit.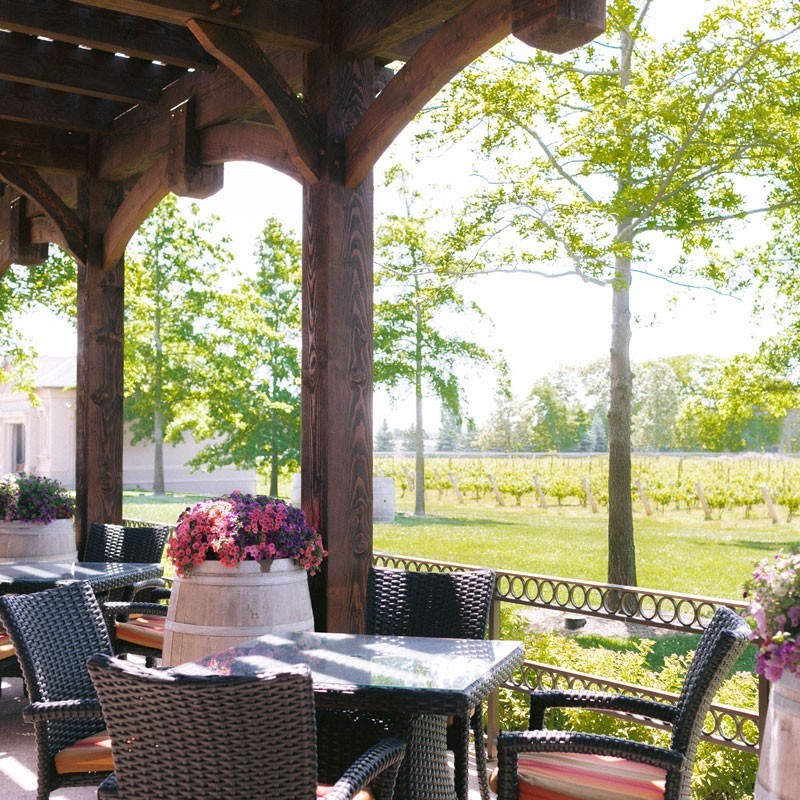 ]

BARREL CELLAR TASTING
Enjoy an intimate and elevated wine tasting experience in our exquisite Barrel Cellar. You will be guided through a 60 minute educational tasting of four of our award winning wines, led by our Senior Wine Consultants set against the romance of candlelight.

Available beginning November 3
Friday - Sunday 12:00 p.m. - 3:00 p.m.

Add a Kitchen76 Salumi Formaggi board to enhance your experience and enjoy a selection of cured meats, imported cheese, marinated olives and Estate fruit.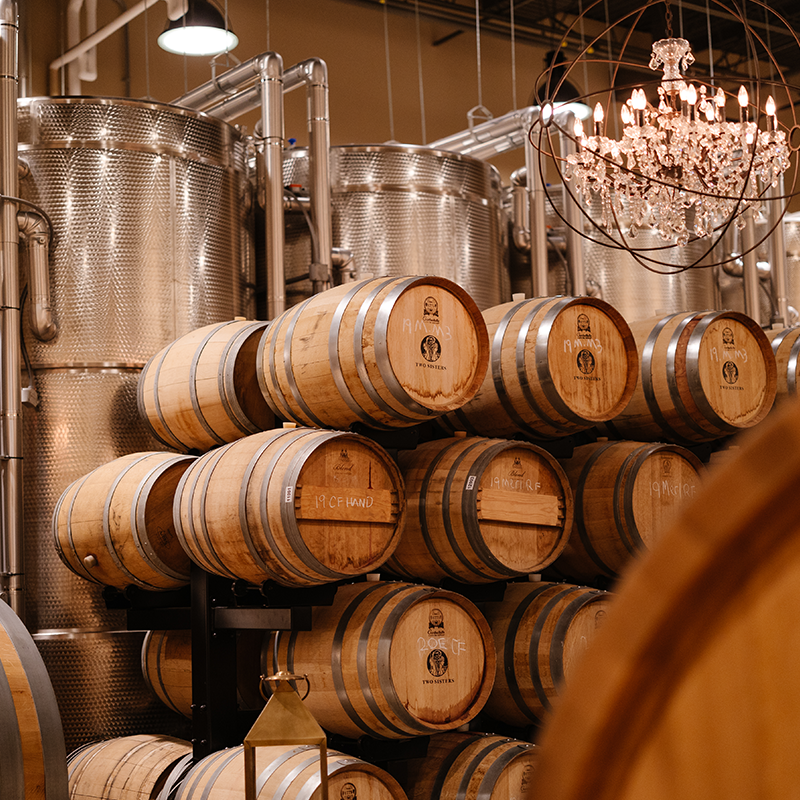 Barrel, Bottle and Back Vintage Tour
Experience an in-depth 60-minute tour and tasting conducted by one of our Senior Wine Consultants. You will be greeted with an award-winning sparkling wine and behind-the-scenes look of how our exceptional wines are created. You will taste wine directly from the barrel, then have the finished product, and finally taste the wine after it has had time to mature to perfection.

Available beginning October 6
Friday - Sunday 1:00 p.m.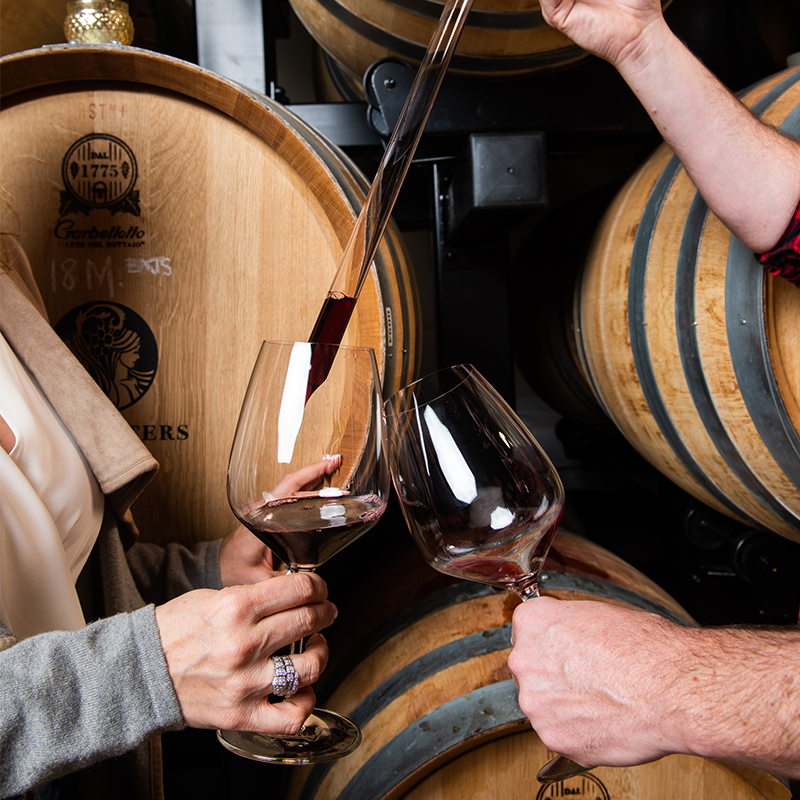 THE STONE EAGLE EXPERIENCE
Enjoy a wine tasting experience with our Estate Sommelier that takes you on a journey through the rich history of Two Sisters Vineyards. Learn about the winery, our vineyards, and winemaking practices. Our Estate Sommelier will guide you through a flight of our ultra-premium wine label, Stone Eagle. Some wines will only be available in small lots to those that attend this tasting.

Saturday 5:00 p.m.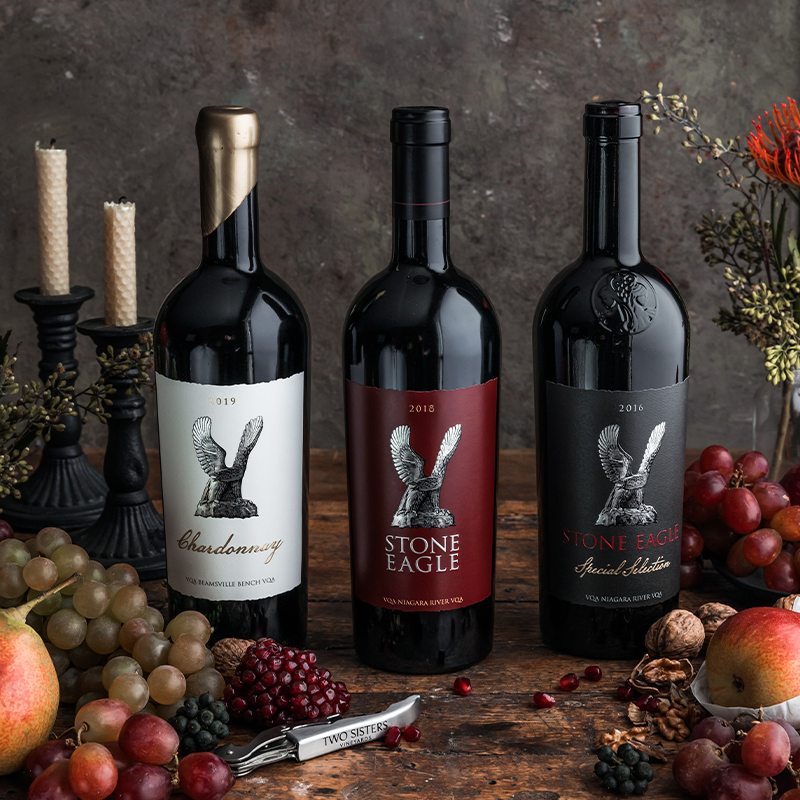 Private Cellar Consulation with
Sommelier Magister
This one-on-a-kind experience for two with our Estate Sommelier Magister, Dieter Unruh. This experience allows you to sit down with Dieter to discuss growing your cellar as you learn about ageing wines to your personal preferences. Your 30 minute consultation will be followed by a customized 60 minute tasting and shopping experience.

$150 / per person (bookable for groups of 2 only)
Subject to availability.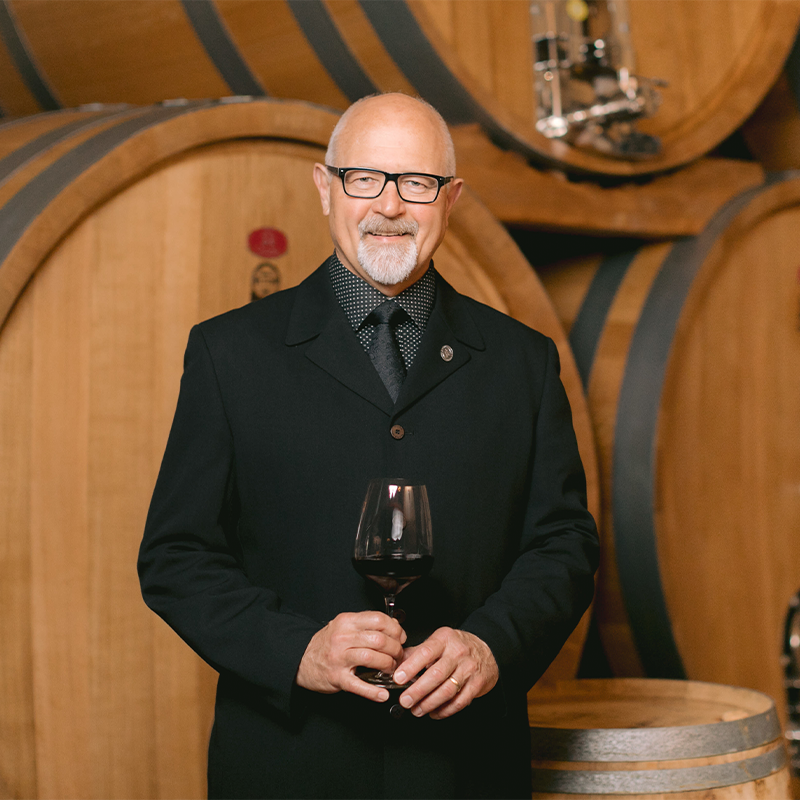 October: Wine & Cheese Experience
Wine with cheese is a much loved pairing, and this experience will help you understand why. A Senior Wine Consultant will guide you through your enjoyment of 4 carefully chosen cheeses paired with Two Sisters' wines. As you taste, you will also learn the key considerations for pairing wines together with the perfect cheese.

Available in October only
Friday 5:00 p.m.
Saturday & Sunday 3:00 p.m.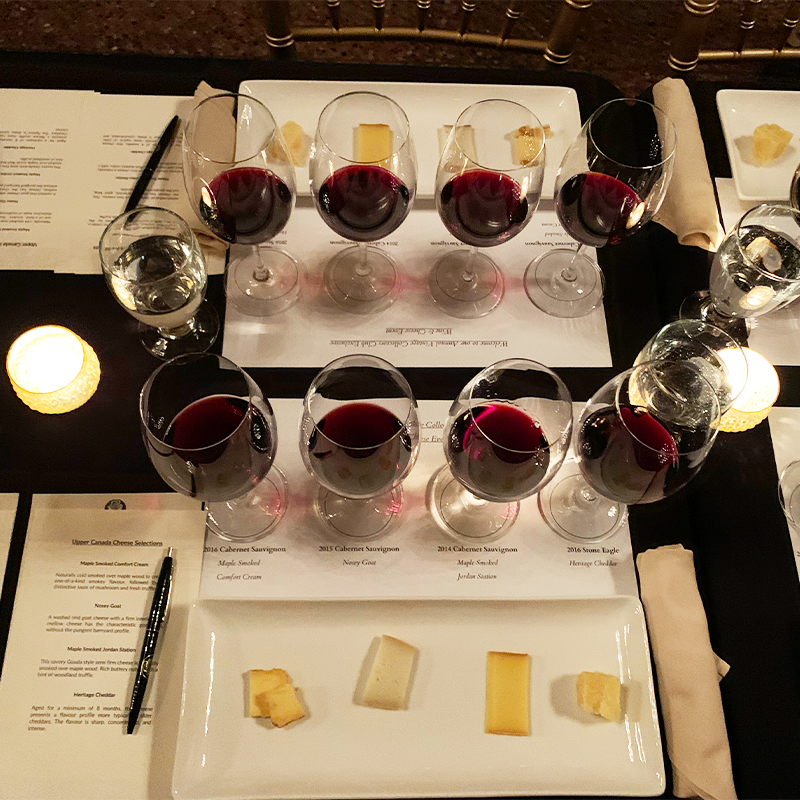 NOVEMBER: THE GLASS MATTERS
Different wine varietals have unique characteristics and flavour profiles. The size and shape of whatever vessel you use – whether that's a Riedel glass or plastic cup - will alter the way your senses perceive the wine. During this experience, our Estate Sommelier will walk you through a tasting of Two Sisters wines in Riedel varietal-specific stemware, demonstrating just how much of a difference your glass selection truly makes.

Available in November only
Friday 5:00 p.m.
Saturday & Sunday 3:00 p.m.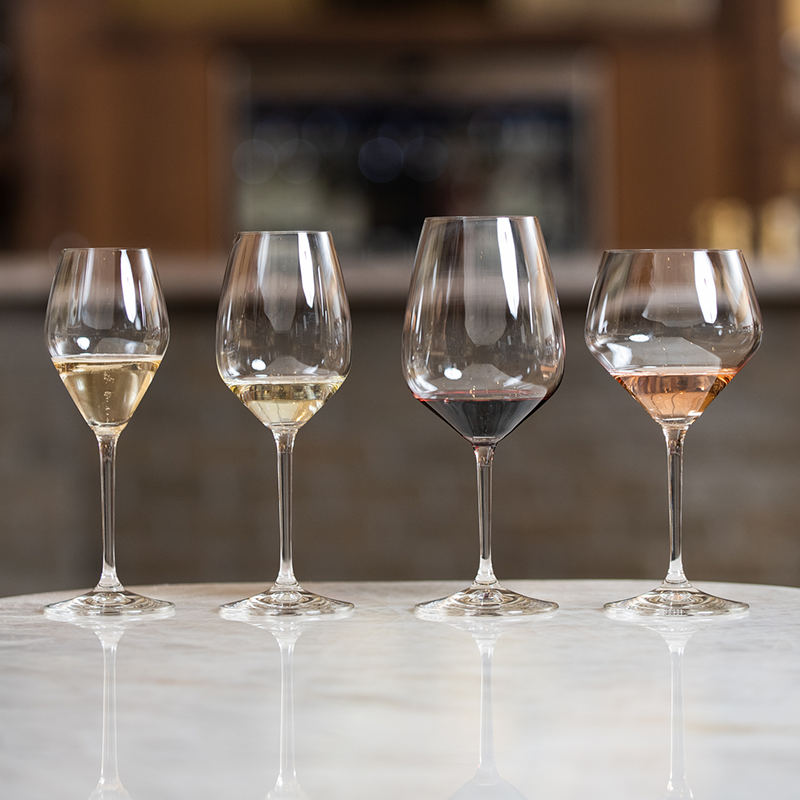 DECEMBER: SIP & SAVOUR SENSATIONAL SPARKLING!
This time of year makes us all feel a little extra bubbly. Take some time to slow down and try 4 of our incredible sparkling wines with Estate Sommelier Dieter Unruh to learn just what makes these wines so incredible on their own and when paired with food. Your tasting will include a personal sized charcuterie board to enjoy and ensure you leave with a wealth of knowledge about the pairing capabilities of sparkling.

Available in December only
Friday 5:00 p.m.
Saturday & Sunday 3:00 p.m.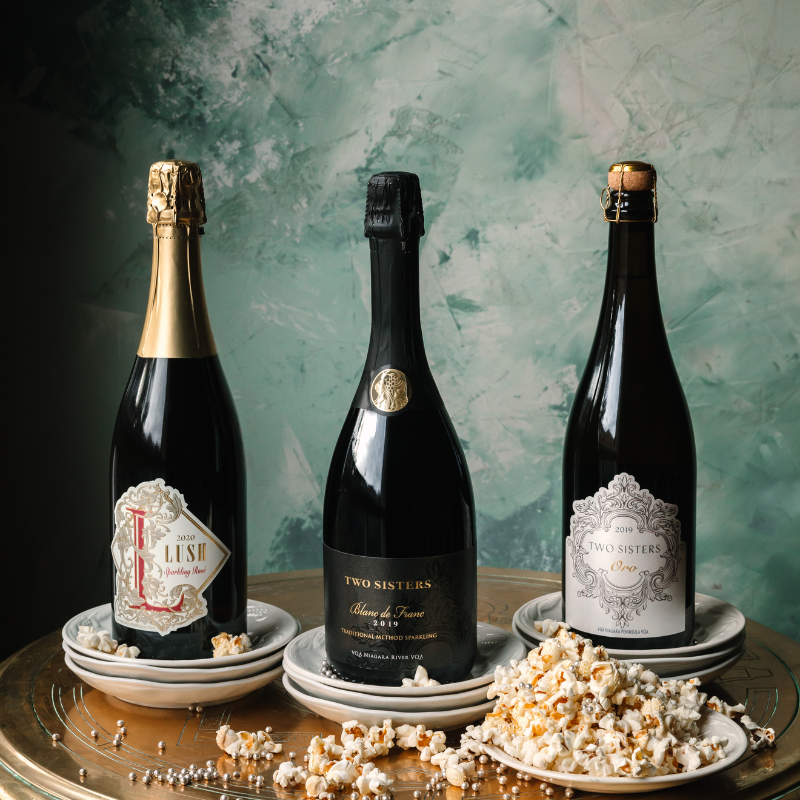 CELEBRATORY GROUP TOUR
There is no better way to celebrate than amongst the vines with friends, family and loved ones! Join us for a walking tour experience where you will be guided through the vineyard by a Wine Consultant, taking in all the photo opportunities along the way.
You will enjoy four of our award-winning wines on this walking tour and learn about what makes Two Sisters Vineyards so special. This experience is intended for private groups of 9 to 16 guests. A 3-bottle wine collection will be prepared for the guest of honour to commemorate their special day.

Saturday & Sunday 11:00 a.m.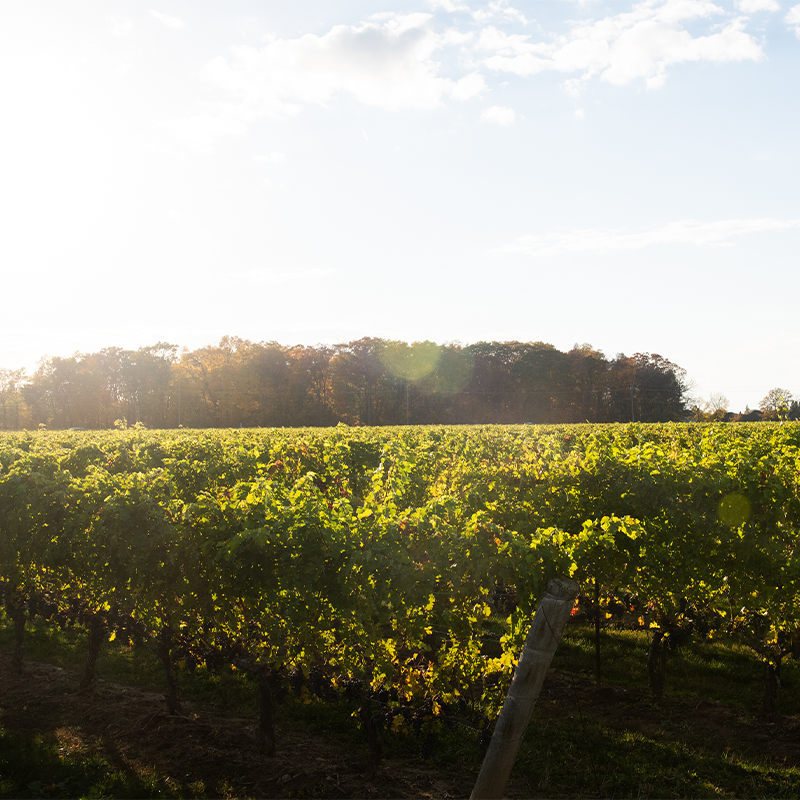 PRIVATE GROUP EXPERIENCES
Looking to enjoy a unique experience with your group of 8 or more? We are pleased to offer private bookings for any of the above experiences for your group. Inquire with our concierge team about availability at the link below.

Available Monday - Thursday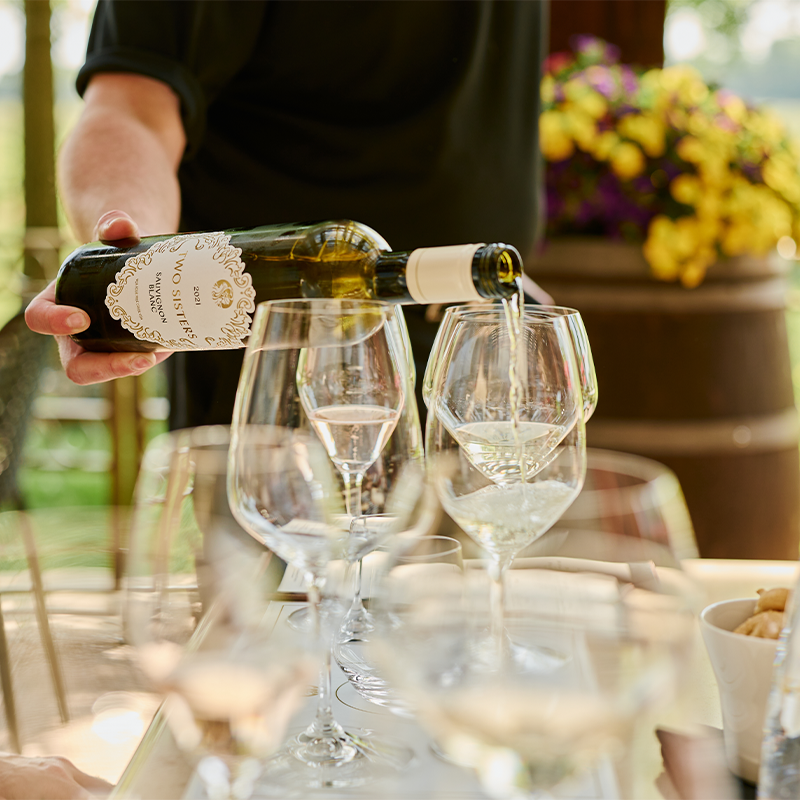 Please note: Tasting and tour experiences are subject to change based on winery operations. We are committed to providing you with an enjoyable and educational experience in the event of a change from the posted description. All experiences will run rain or shine.