Wine Tastings & Tours
We are proud to offer our guests a variety of tasting experiences throughout our Estate.
BARREL CELLAR TASTINGS
Enjoy an intimate and elevated wine tasting experience in our exquisite Barrel Cellar. You will be guided through a 45 min education of our wines led by our Senior Wine Consultants set against the romance of candlelight.

Available until May 14
Saturdays & Sundays 11:15 a.m. - 3:00 p.m.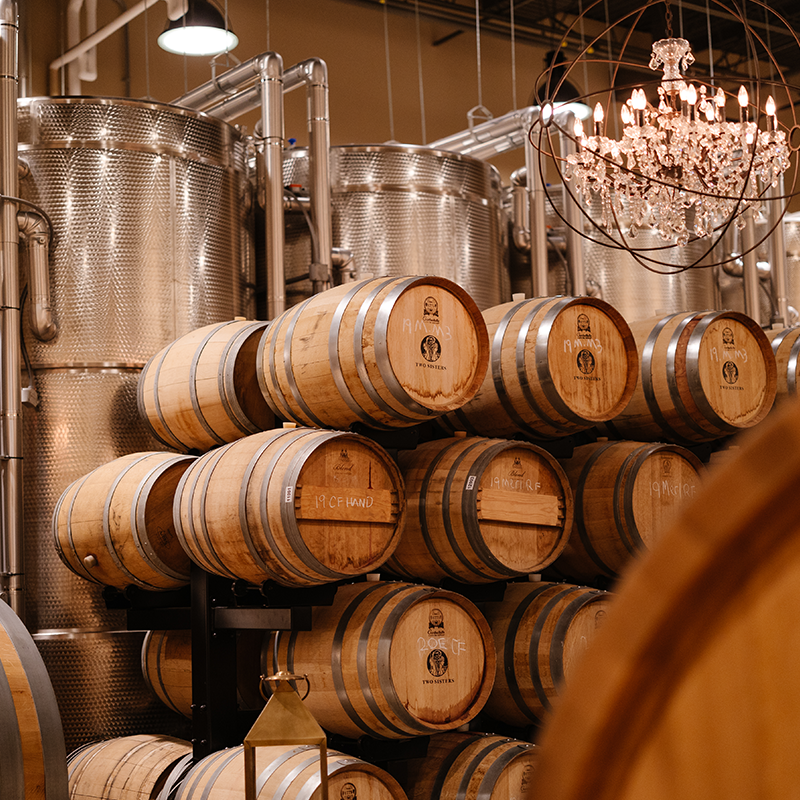 THE STONE EAGLE EXPERIENCE
Enjoy a wine tasting experience with our Estate Sommelier that takes you on a journey through the rich history of Two Sisters Vineyards. Learn about the winery, our vineyards, and winemaking practices. Our Estate Sommelier will guide you through a flight of our ultra-premium wine label, Stone Eagle. Some wines will only be available in small lots to those that attend this tasting.

Saturdays at 5:00 p.m.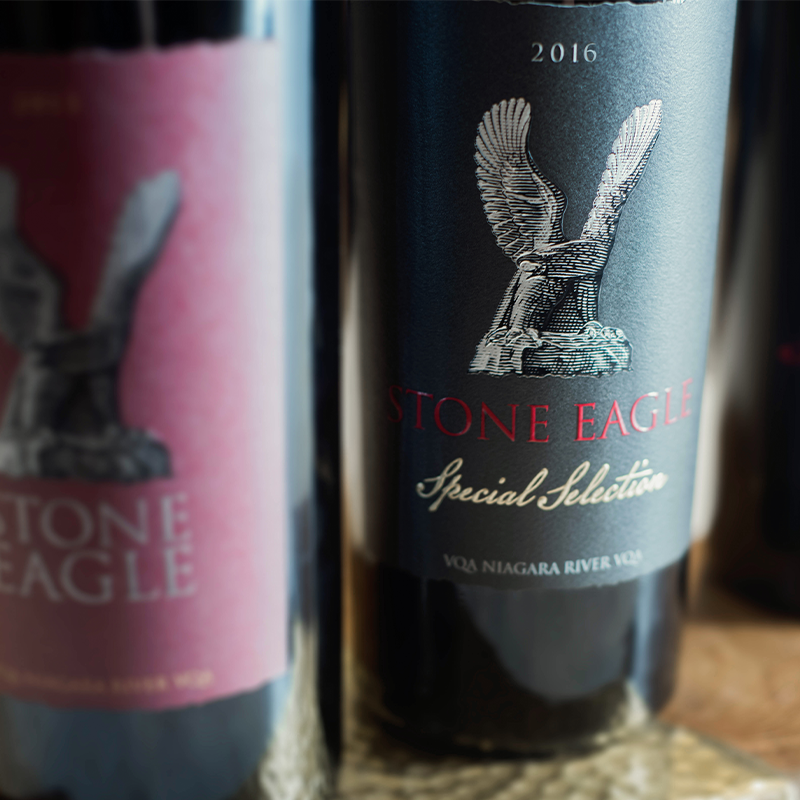 Barrel, Bottle and Back Vintage Tour
Experience an in-depth tour and tasting conducted by one of our Senior Wine Consultants. You will be greeted with an award-winning sparkling wine and behind-the-scenes look of how our exceptional wines are created. You will taste wine directly from the barrel, then have the finished product, and finally taste the wine after it has had time to mature to perfection. The tour will conclude with a splash of icewine, the rare and extraordinary wine that is cherished around the world.

Available until April 30th
Friday - Sunday 1:00 p.m.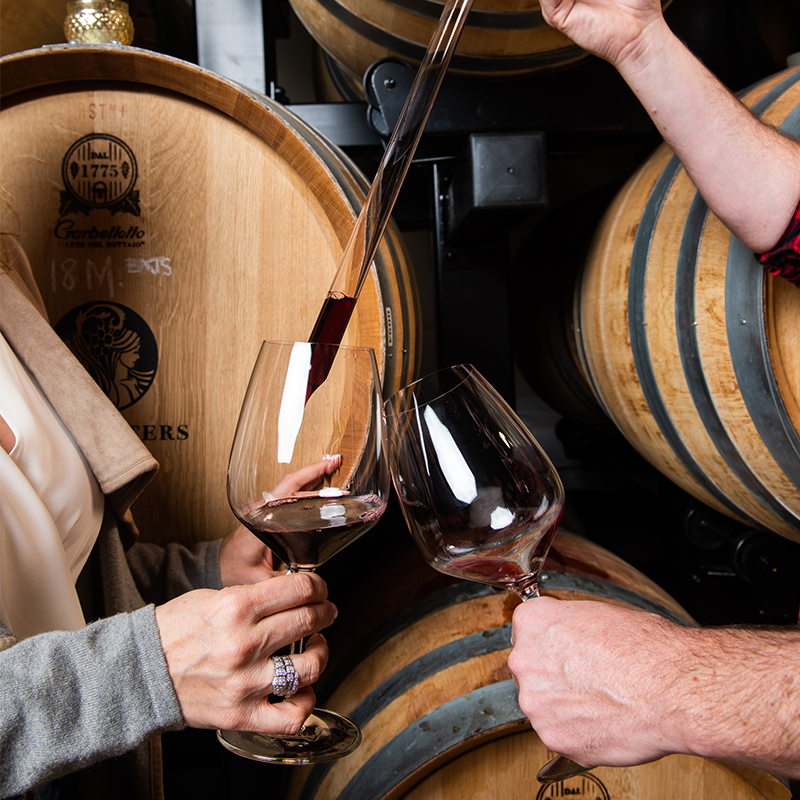 MEET MARGO, OUR ROSÉ EXPERIENCE
While rosé can conjure up thoughts of poolside lounging and al fresco dining, there is an incredible artistry and science behind its production that just may encourage you to enjoy rosé all year long. Allow our Estate Sommelier to introduce you to Margo, our thoughtfully created rosé as you taste its complexity from not only the current vintage but also a back vintage that will let you experience its evolution. Enjoy four tastings alongside cheese pairings throughout this hour long immersive experience hosted in our private tasting room.

Available in March & June only
Friday & Sunday 2:00 p.m.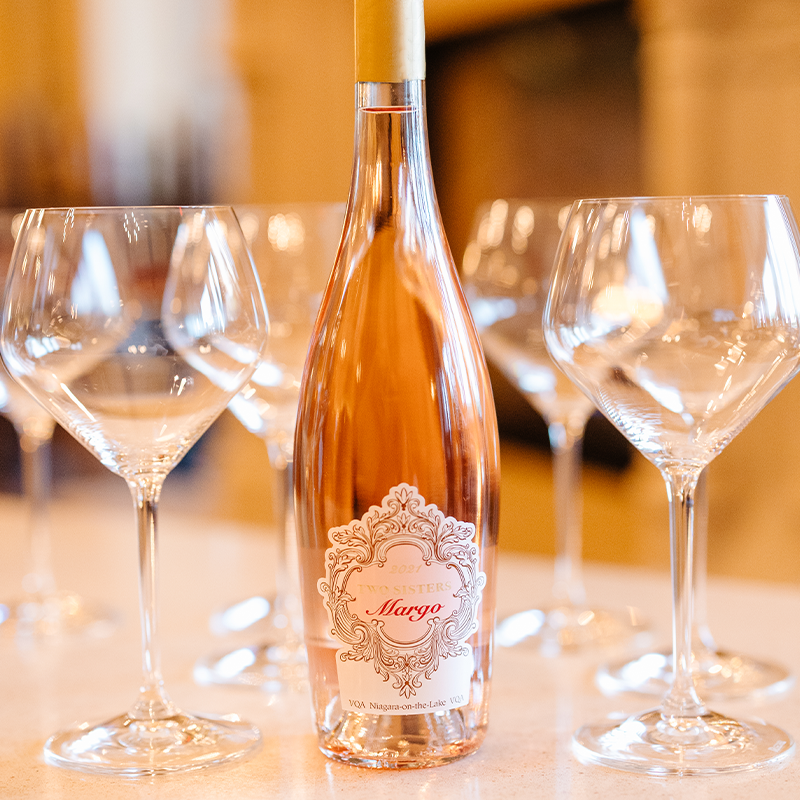 THE GLASS MATTERS
Different wine varieties have unique characteristics and flavour profiles. The size and shape of whatever vessel you use – whether that's a Riedel glass or plastic cup - will alter the way your senses perceive the wine.

During this experience, our Estate Sommelier will walk you through tasting Two Sisters Wines in Riedel varietal-specific stemware, demonstrating just how much your glass selection makes!

Available in April only
Friday 5:00 p.m.
Saturday & Sunday 3:00 p.m.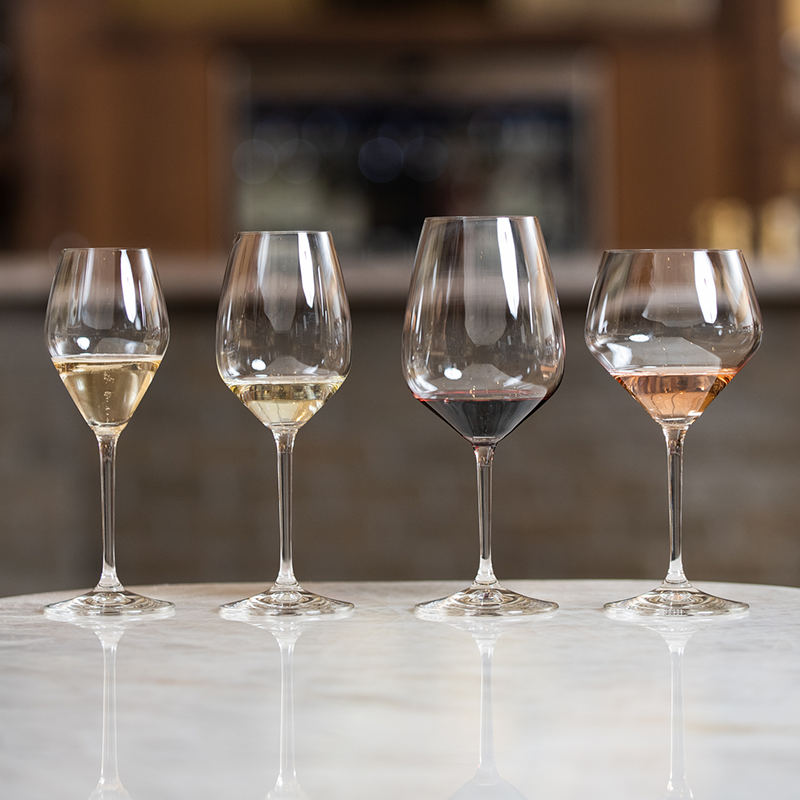 Wine & Cheese Experience
Wine with cheese is a perennial favourite, and this experience will help you understand why. A Senior Wine Consultant will guide you through your enjoyment of 4 carefully chosen cheeses paired with Two Sisters' wines. As you taste, you will also learn the key considerations for pairing wines together with the perfect cheese.

Available in May only
Friday 5:00 p.m.
Saturday & Sunday 3:00 p.m.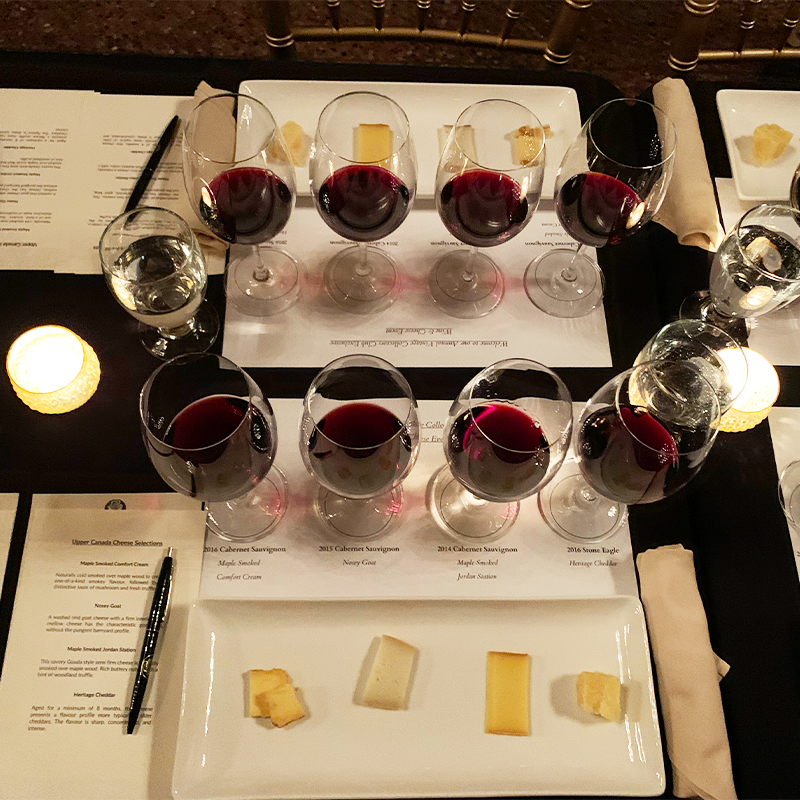 Vine to Wine Tour
Great wine begins in the vineyard. You will be greeted with a sparkling toast before heading to our Veranda for a spectacular view of the vineyards. Then enjoy a brief walk to get up-close and personal with the vines and see just how important their care and growth are to the impact they have on our wine. You will find yourself next at our Pond Pergola to continue your tasting experience before heading back to the winery for your final tasting within our stunning Barrel Room.

Beginning May 5th
Friday - Sunday 1:00 p.m.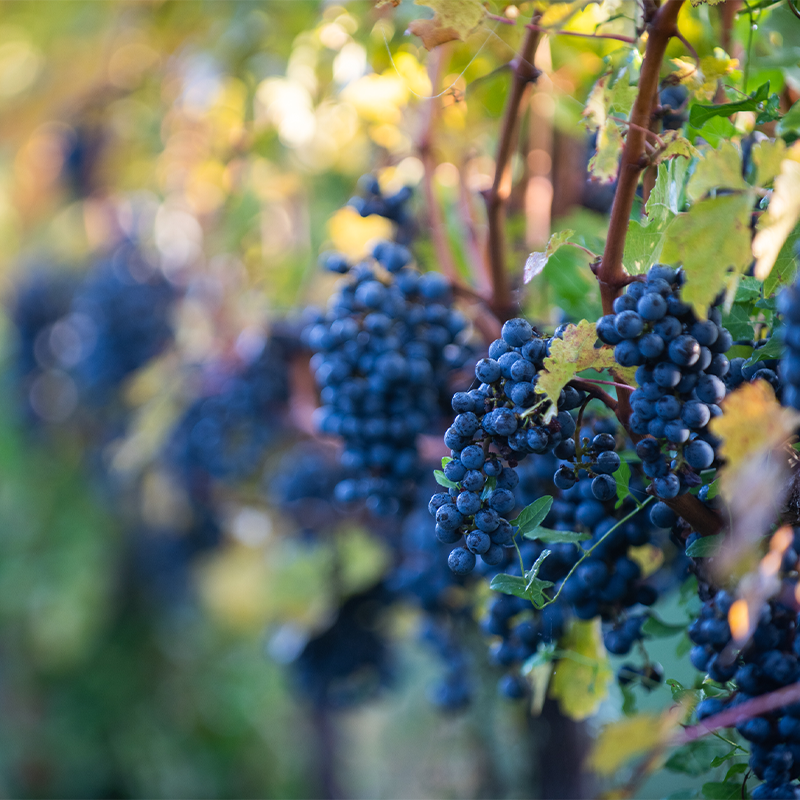 CELEBRATORY GROUP TOUR
There is no better way to celebrate than amongst the vines with friends, family and loved ones! Join us for a walking tour experience where you will be guided through the vineyard by a Wine Consultant, taking in all the photo opportunities along the way.
You will enjoy four of our award-winning wines on this walking tour and learn about what makes Two Sisters Vineyards so special. This experience is intended for groups of 9 to 16 guests. A 3-bottle wine collection will be prepared for the guest of honour to commemorate their special day. This event will run rain or shine. Umbrellas will be provided if there is inclement weather.

Beginning May 6th
Saturday & Sunday 11:00 a.m.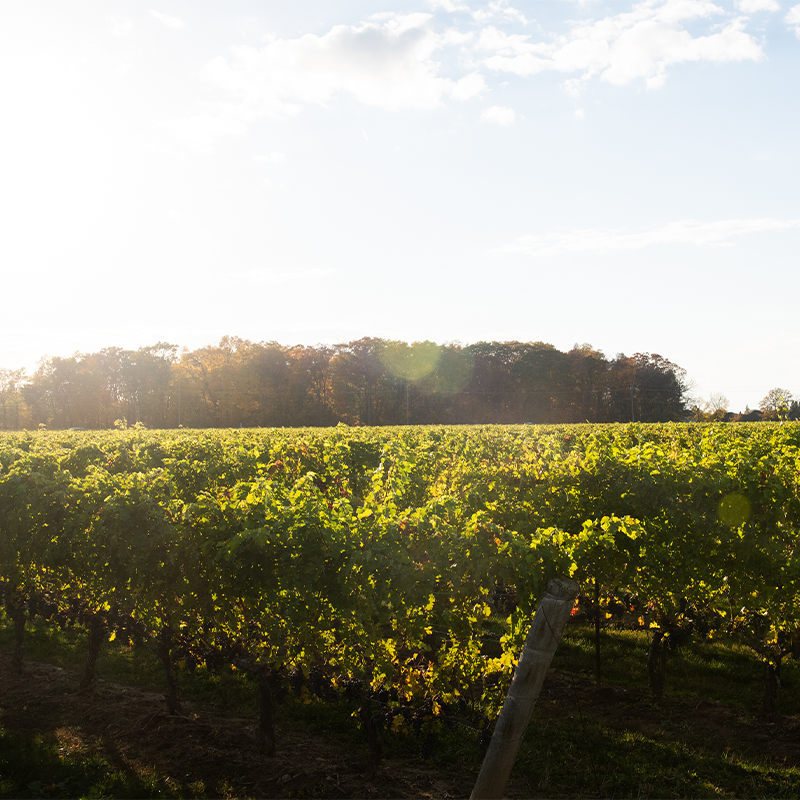 Veranda Tasting Experience
Our Veranda Tastings provide an unforgettable experience as you are led by our Senior Wine Consultants through an intimate 45 minute tasting that will leave you with a better understanding of our award-winning wines. This space truly showcases the elegance of TSV and allows you to enjoy the beauty of the vineyards.

Beginning May 19th
Friday - Sunday 12:00 p.m. - 5:00 p.m.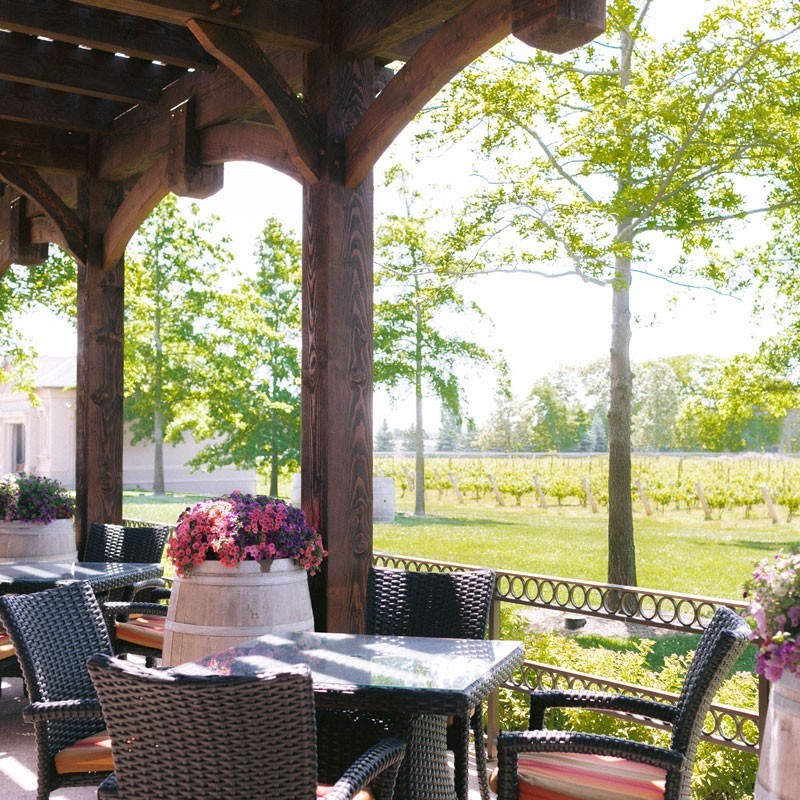 SUNSET TASTING EXPERIENCE
Take a seat between the stunning vineyard rows and experience a flight of 5 exceptional wines while enjoying the ambiance of the sunset. It's hard to think of a more romantic setting, and we've included a charcuterie board for 2 to bring the evening together. A Senior Wine Consultant will guide you through the nuances of our extraordinary wines, while highlighting the unique nature of the vineyard, its history, and the terroir. This experience is weather dependent, and may be held on our Veranda or inside the winery should the weather be unfavourable.

Beginning May 19th
Friday evenings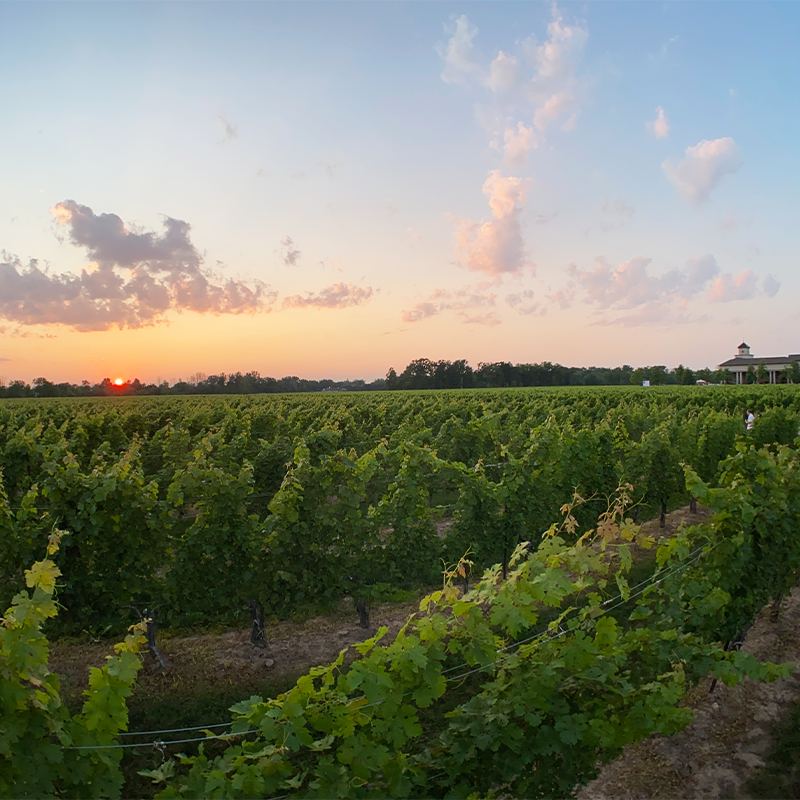 WINE BOUTIQUE TASTINGS
Join us in the Wine Boutique for a tasting of 4 award-winning wines. No reservations needed, tastings are available until 1 hour prior to close each day.
View hours here.

Please note: Friday-Sunday Wine Boutique Tastings are limited to 4 people. For private group experiences Monday through Thursday, please email concierge@twosistersvineyards.com.