Wine Tastings & Tours
We are proud to offer our guests a variety of tasting experiences throughout our Estate.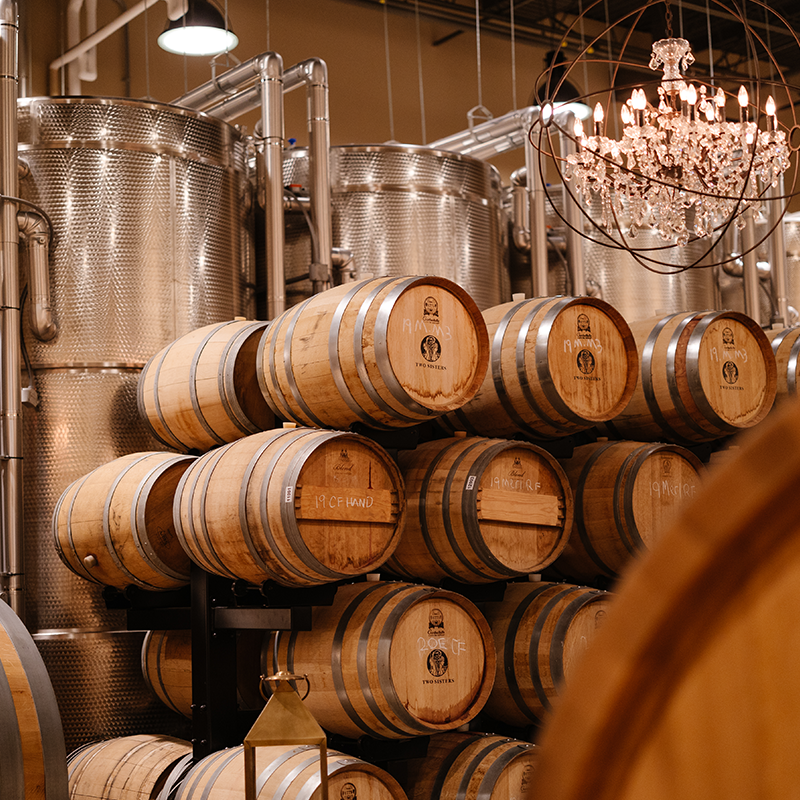 BARREL CELLAR TASTINGS
Enjoy an intimate and elevated wine tasting experience in our exquisite Barrel Cellar. You will be guided through a 45 min education of our wines led by our Senior Wine Consultants set against the romance of candlelight.

Friday - Sunday 11:15 a.m. - 3:00 p.m.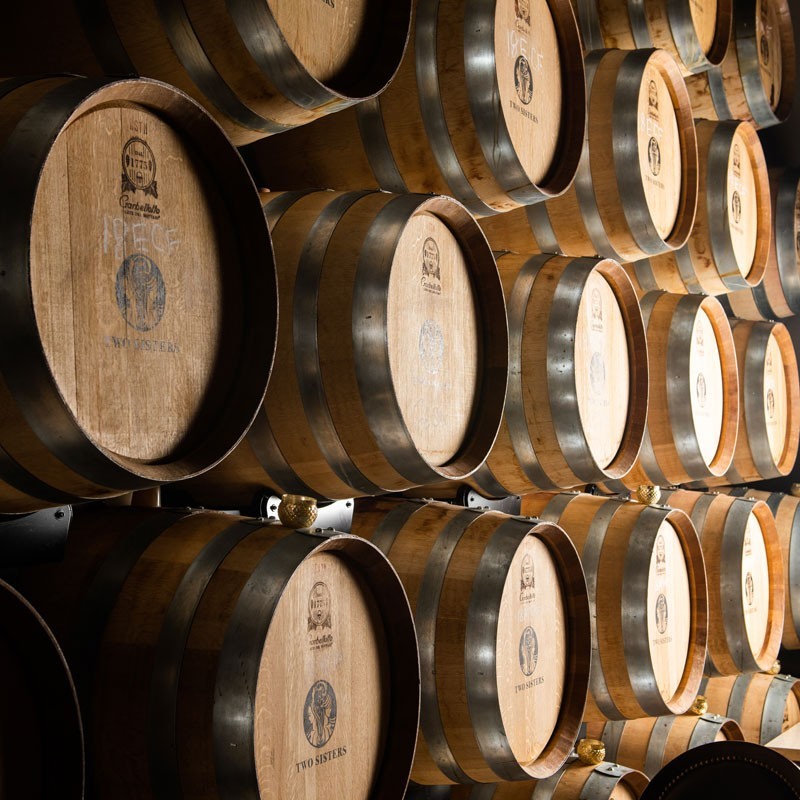 FALL INTO WINTER TOUR
Guests will learn about our estate-grown grape varietals, vineyard management techniques, and what happens at the winery in the Fall and Winter seasons. Our expert wine consultants will share the history of the winery, give an overview of the Niagara River terroir, and discuss the winemaking process before continuing into our spectacular barrel room to discuss the art of barreling wine. You will enjoy four different wines throughout the 75-minute tour.

Saturday & Sunday at 11:30 a.m.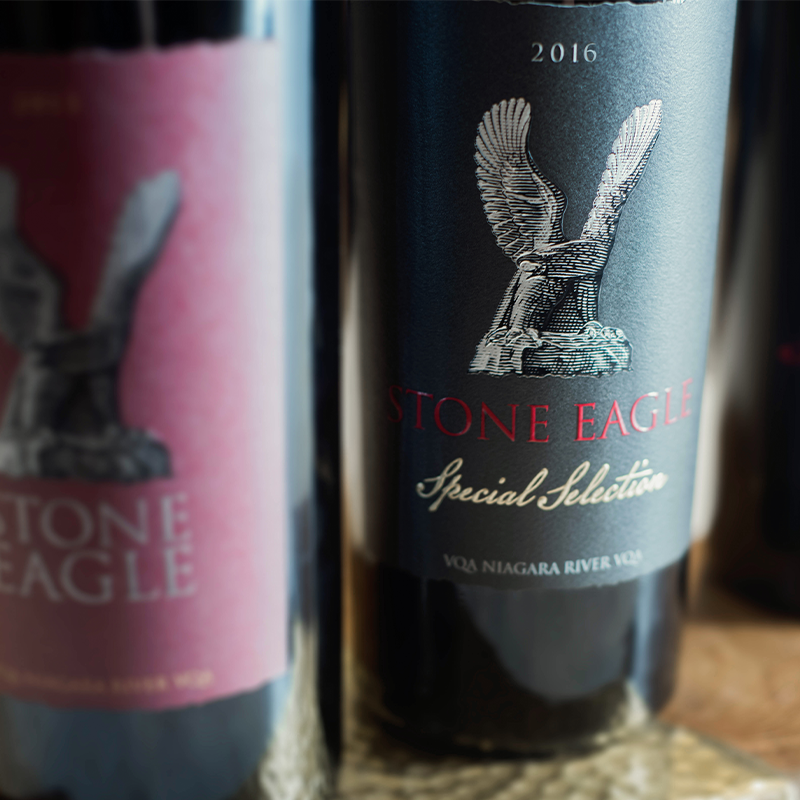 THE STONE EAGLE EXPERIENCE
Enjoy a wine tasting experience with our Estate Sommelier that takes you on a journey through the rich history of Two Sisters Vineyards. Learn about the winery, our vineyards, and winemaking practices. Our Estate Sommelier will guide you through a flight of our ultra-premium wine label, Stone Eagle. Some wines will only be available in small lots to those that attend this tasting.

Friday & Saturday at 5:00 p.m.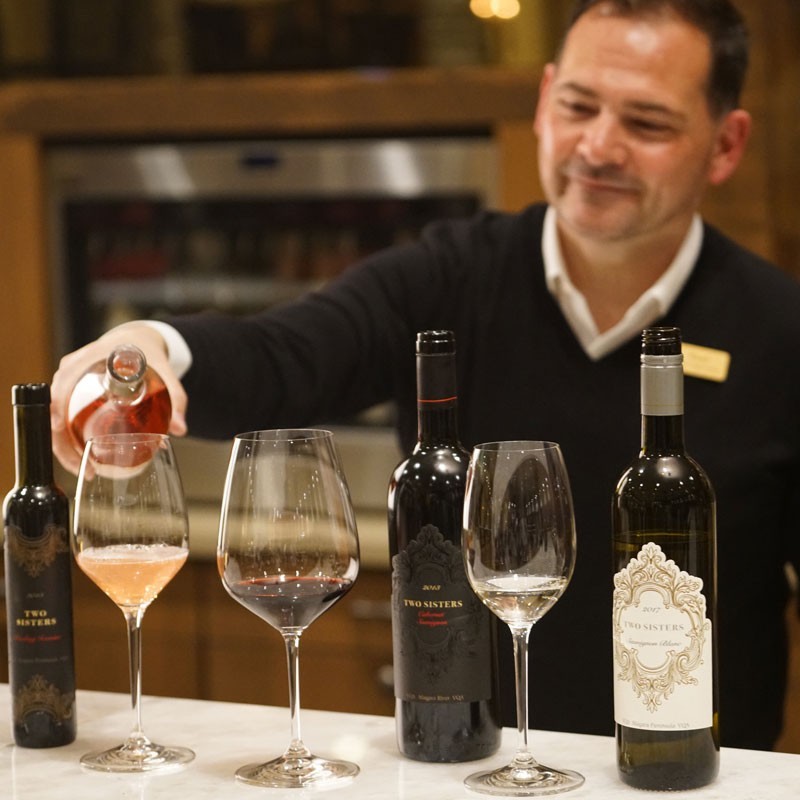 WINE BOUTIQUE TASTINGS
Monday - Wednesday 11:00 a.m.- 5:00 p.m.
Thursday - Sunday 11:00 a.m. - 7:00 p.m.

No reservation needed.

Friday-Sunday Wine Boutique Tastings are limited to 4 people.
We are able to host larger groups for Group Tastings or wine-by-the-glass.
Inquiries to be made to tours@twosistersvineyards.com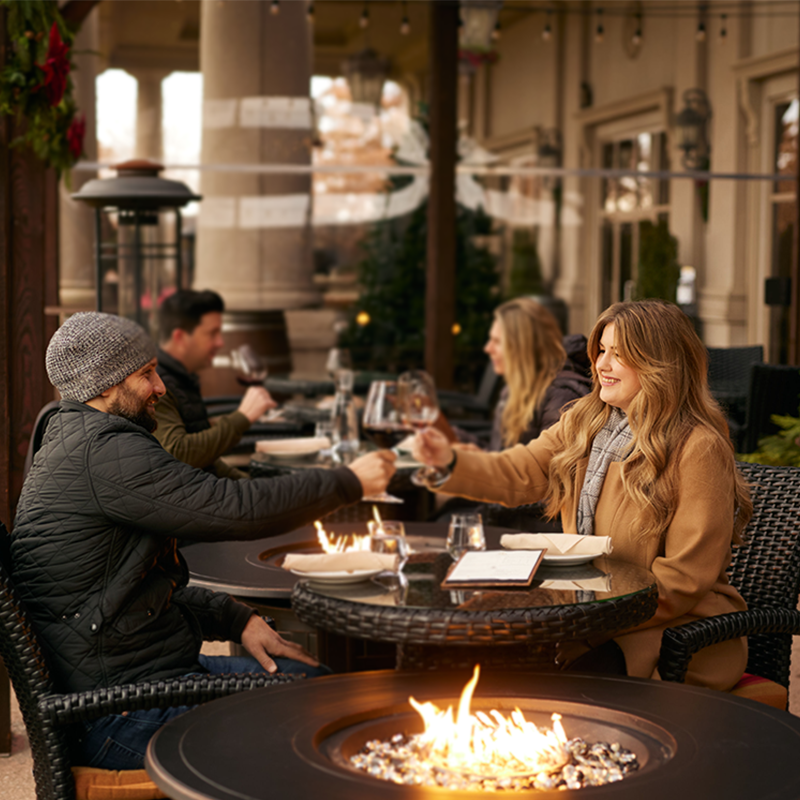 Fire & Frost
Looking to have a glass of wine and light fare while enjoying the beautiful view of the vineyard? Fire & Frost is back and we invite you to stop by, no reservations needed. Take a seat in our heated Veranda amongst the fire pits as you sip our award-winning wine. This is a 19+ experience.

Saturday & Sunday 1:00 p.m. - 6:00 p.m.
Availability is subject to change and this experience may not be offered every weekend.