Melissa Marotta-Paolicelli
& Angela Marotta
Co-Proprietors
Along with their family, sisters Melissa and Angela shared a vision. Not only did they want to create a gorgeous Estate to visit but they wanted to create a winery that could be a leader in producing super-premium and luxury wines in Canada. They feel incredibly blessed that they have been able to bring their vision to fruition. As an extension of the Marotta family, they have grasped at the opportunity to settle roots in the Niagara Region, particularly Niagara-on-the Lake, and they are producing some of the finest wines from its beautiful and unique terroir. As a team, Angela and Melissa each have their own area of focus and expertise. Angela oversees strategic planning, product development and overall customer service. She ensures high standards are always met in the vineyard, guaranteeing the highest level of wine making is reached. Melissa focuses on the seamless delivery of the quality, luxury and elegance at all consumer touch points for the brand. She also ensures that marketing strategies are in place that support the positioning of Two Sisters as a premium part of the dynamic Niagara wine and food landscape.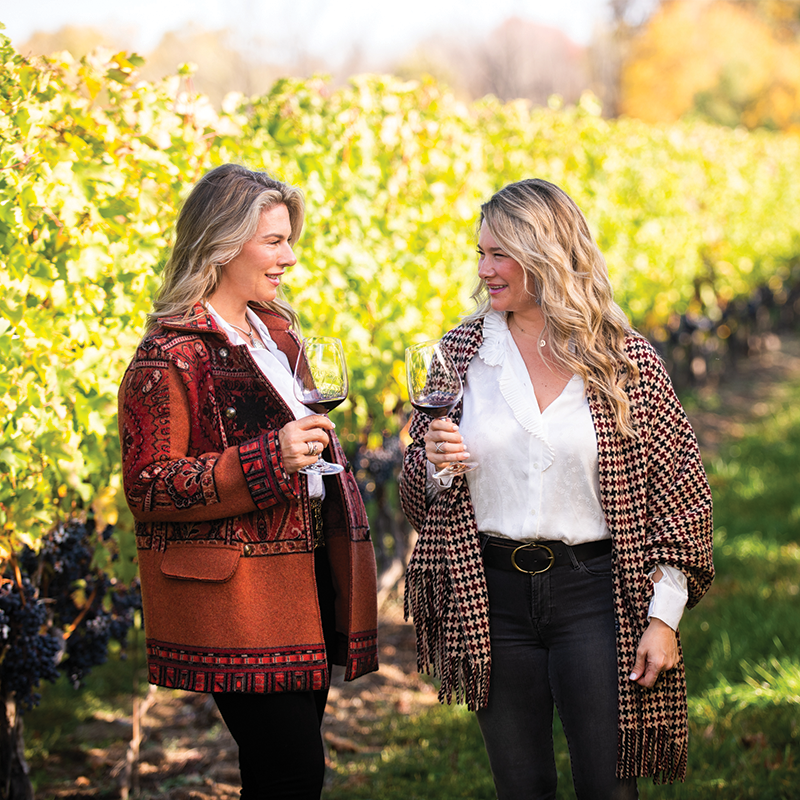 Adam Pearce
Head Winemaker
Pursuing a career in viticulture was inevitable for Adam – it has long been his love and passion. After graduating from the Winery & Viticultural program at Niagara College, Adam perfected his craft at leading wineries along the Escarpment before moving outside Ontario to further his skillset. After time with wineries in both British Columbia and Australia, Adam returned to Niagara to spearhead the wine program at Two Sisters Vineyards. Taking a non-interventionalist approach to TSV's luxury wine portfolio, Adam lets the fruit and vineyards take center stage in producing wines that are a true expression of the terroir. In 2018, Adam's efforts were rewarded at Canada's most prestigious wine competition, The National Wine Awards of Canada. The 2014 Cabernet Franc was awarded a platinum medal along with other distinguished awards which led to TSV being awarded 'Best Performing Small Winery of the Year in Canada'.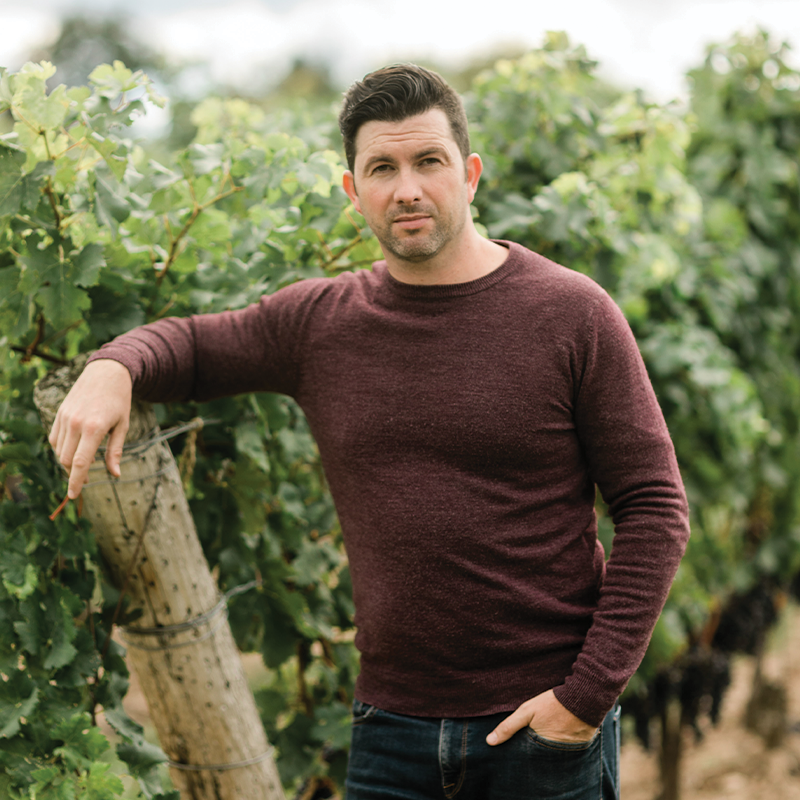 Emily Royal
Assistant Winemaker
Emily is passionate about all things wine. She brings incredible breadth and depth to her role at TSV given her global fine-dining experiences as a server, bartender, and sommelier. After her international experiences, she chose to take her skill-set to the next level by attending the Niagara College Winery & Viticulture program, where she graduated with distinction in 2019. She is also a certified Yoga instructor and immensely enjoys leading practices in amongst the vines.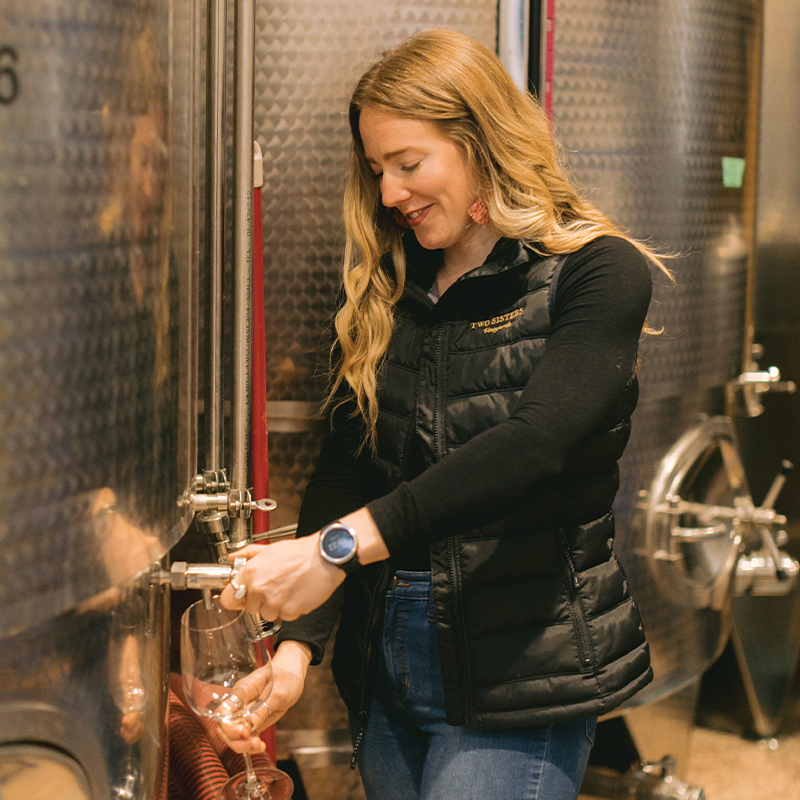 Jannine Lavoie
General Manager
Jannine brings over 30 years of hospitality and restaurant experience to the Two Sisters team. She has been part of the team since before the Estate doors opened; coming on board to help set up operations and support in Kitchen 76 management. A food and wine aficionado, Jannine has had the pleasure of working for a variety of Niagara wineries but is proud to call TSV home; a company that she is pleased to work for and supports her success in business while balancing family life. Managing the Estate keeps Jannine extremely busy however, her passion, dedication, and attention to detail at every touchpoint ensures that each guest has a beautiful experience each and every time they visit us.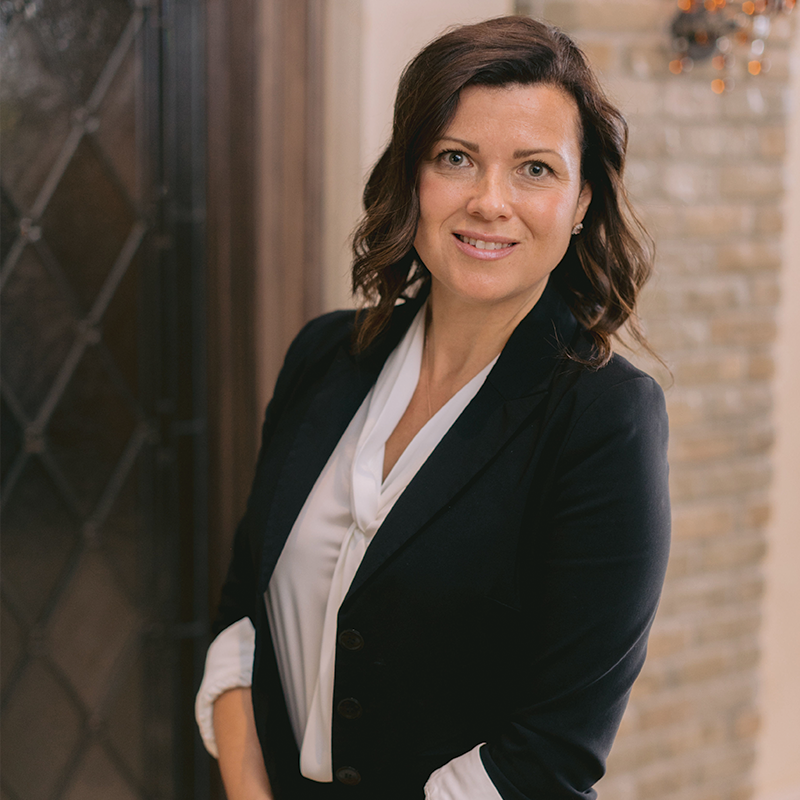 Dieter Unruh
Sommelier Magister
Dieter Unruh is our Estate Sommelier Magister. He has worked in various capacities in the wine industry for almost 20 years and has developed a wide range of tasting programs, tours and premium experiences that engage and delight winery guests and visitors. He also is a seasoned traveler which allows Dieter to bring incredible breadth and depth to his role. Dieter became a Sommelier in 2004, and recently attained the ISGM Sommelier Degree designation, and the title of Sommelier Magister. Concurrent with his other experience and education, Dieter has been an Instructor for the International Sommelier Guild for over a decade. He has taught programs and courses at all levels and thoroughly enjoys passing his love and passion for wine onto his students.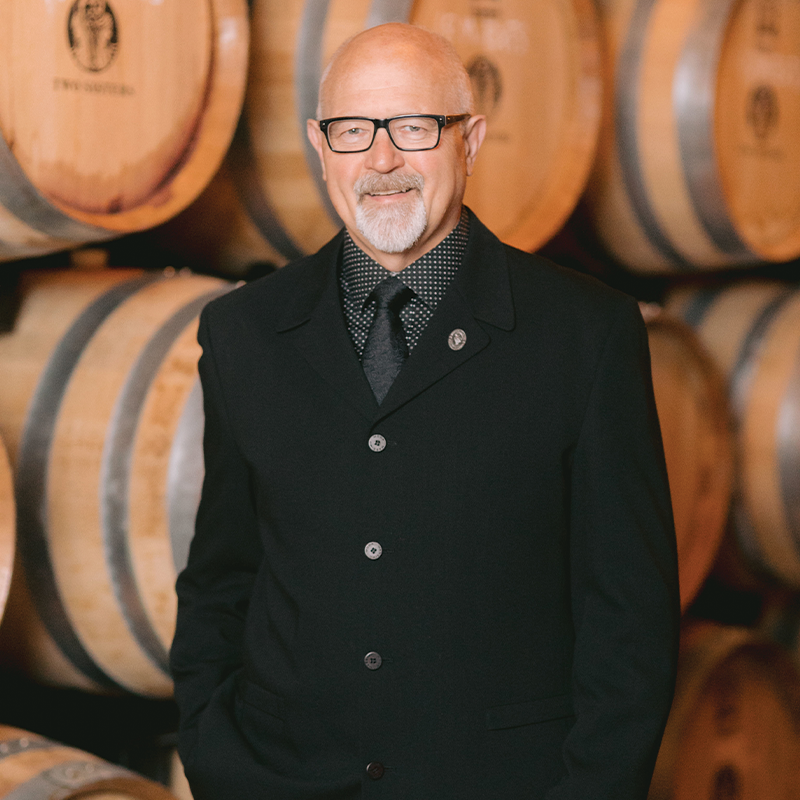 Erika Cirocco-Cayouette
Retail & Club TSV Manager
Born and raised in Niagara, Erika was thrilled to join the Two Sisters team at the recommendation of her sister, who has been with the winery for several years. Erika began her career with TSV in 2018 and was promoted to our Club TSV Manager shortly after. With a focus on customer experience, Erika was pleased to lead Club TSV and connect with our incredible members over the years. She has now expanded her role into our Retail & Club TSV Manager, leading our Retail Boutique team of Wine Consultants. Given her passion for wine, more than a decade of experience in the Niagara wine industry, WSET 2 & 3 certifications, Erika looks forward to welcoming you to the Estate to share our incredible TSV wines with you and provide a world-class experience at Two Sisters.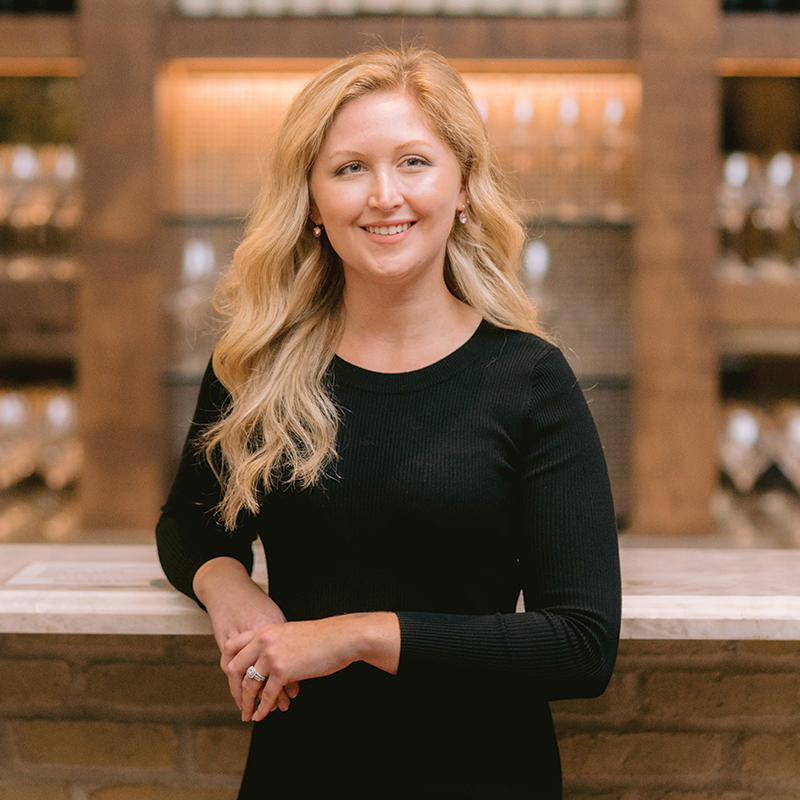 MAYRA BATISTA
HEAD CHEF
Mayra graduated from Culinary Arts College in Sao Paulo, Brazil, and began working as Garde Manger, then Pastry Chef. She was invited to open an Italian restaurant where the owners trained her in Sicilian customs, culture and their family recipes. She then became Sous Chef at the award-winning restaurant, La Varenne Gastronomia, offering a mix of French and Italian cuisines and was promoted to Head Chef. At the same time Mayra opened her own small bistro. After moving to Canada, Mayra became Garde Manger at Kitchen76; a fresh start! She then became Head Chef in 2022 and continues to work towards perfecting her skills each day.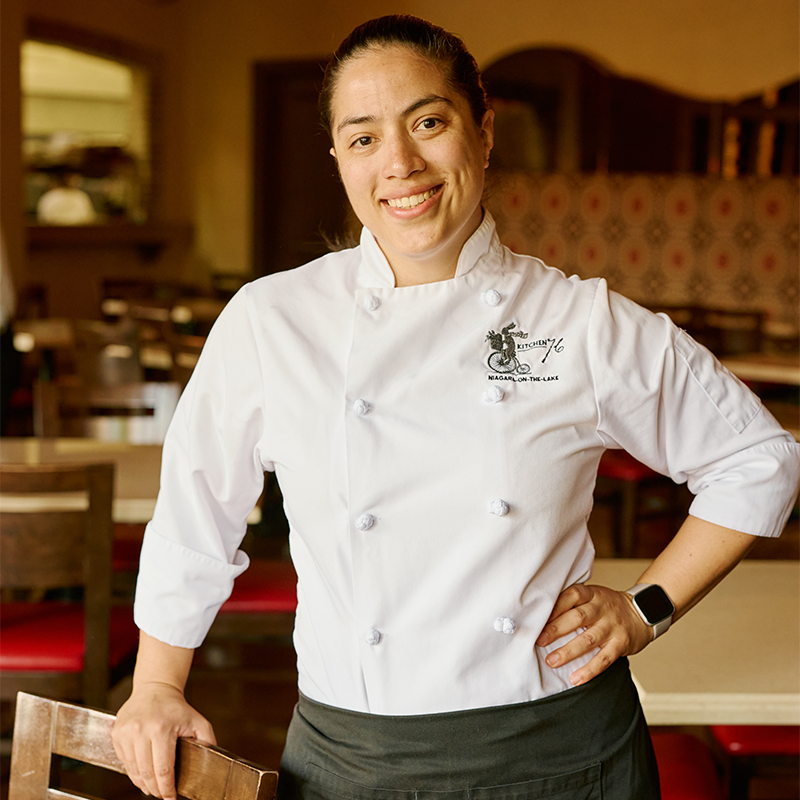 KELLY YAZAROGLU
FOOD & BEVERAGE MANAGER
Kelly was born and raised in Niagara and has been a part of the culinary scene in Niagara for over 25 years. Kelly began working in restaurants while studying Horticulture at Niagara College and quickly fell in love with the industry. Working at the winery allows her to fulfill her passion for hospitality while being surrounded by her other loves; wine and horticulture! After joining Two Sisters Vineyards as a server in 2017, Kelly now leads the Kitchen76 team, striving to ensure all of our guests have an amazing TSV experience.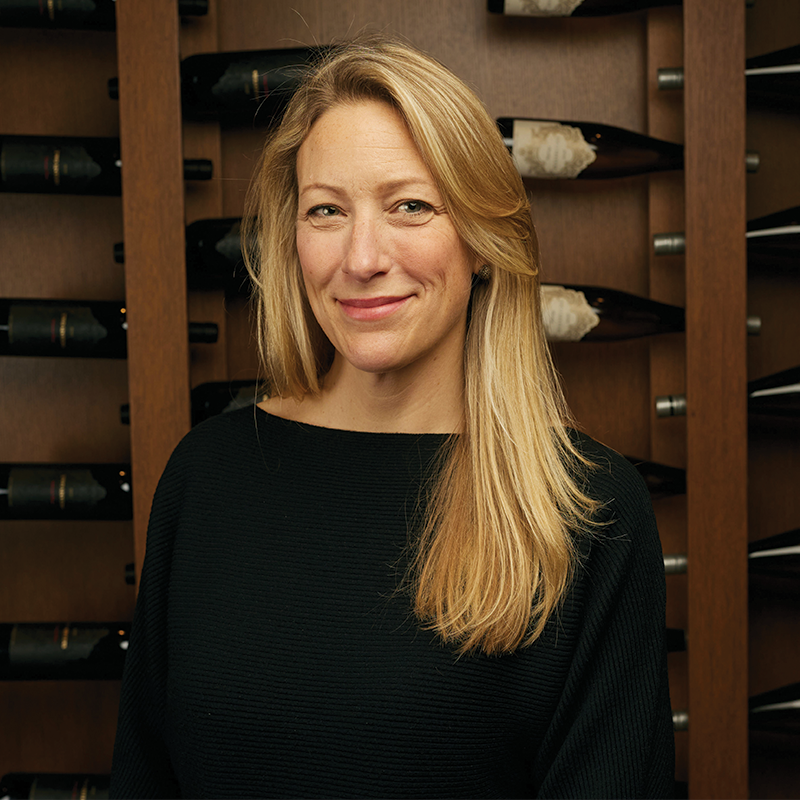 Tara Moore
Events Manager
With over 20 years spent in the hospitality industry, Tara brings a wealth of experience and excellence to the TSV events team. After working specifically in fine dining, she discovered her love of wine and passion for event management. After gaining experience at a national level, Tara settled in Niagara and joined the Two Sisters restaurant team. She took the lead on many winery events, including weddings and our signature Estate event, Journey of Flavours. Tara has a love for creating beautiful, memorable events for our Estate guests and she is thrilled to be at the helm of bringing our guest experiences to fruition.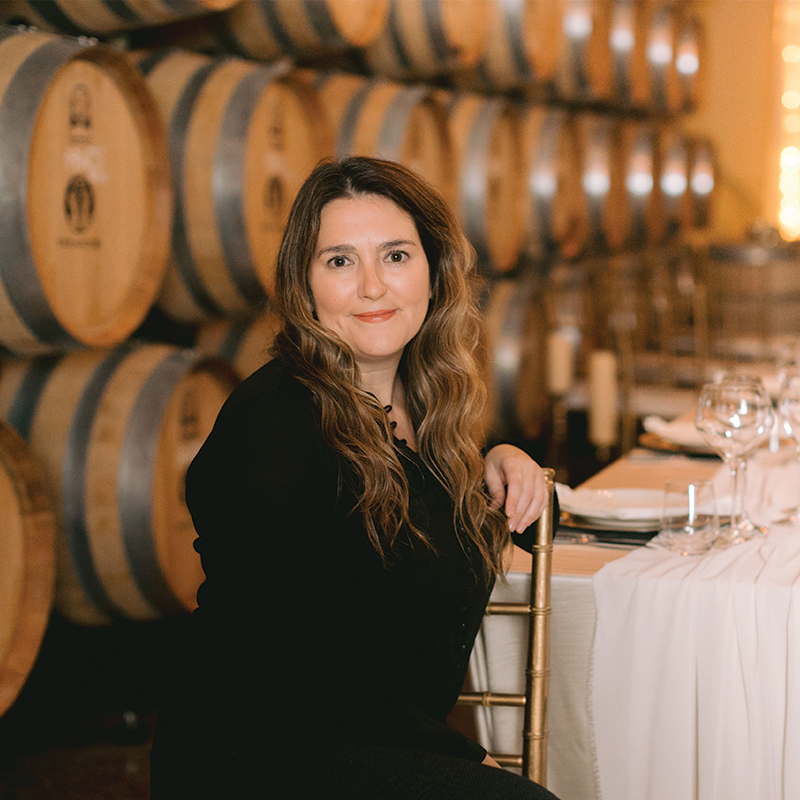 KYLIE CIROCCO
CLUB TSV CONCIERGE
Proud to call Niagara home, Kylie has been with Two Sisters for over 5 years. Beginning her career in our Wine Boutique, Kylie has expanded her knowledge and become well versed in many areas of TSV. She has also studied under our Estate Sommelier to receive her ISG Level 1 & 2 certifications. With a focus on customer service, Kylie is pleased to share her passion for wine and provide our members with the best experience possible. She is thrilled to be a part of such an amazing team and cannot wait to see where this new journey takes her.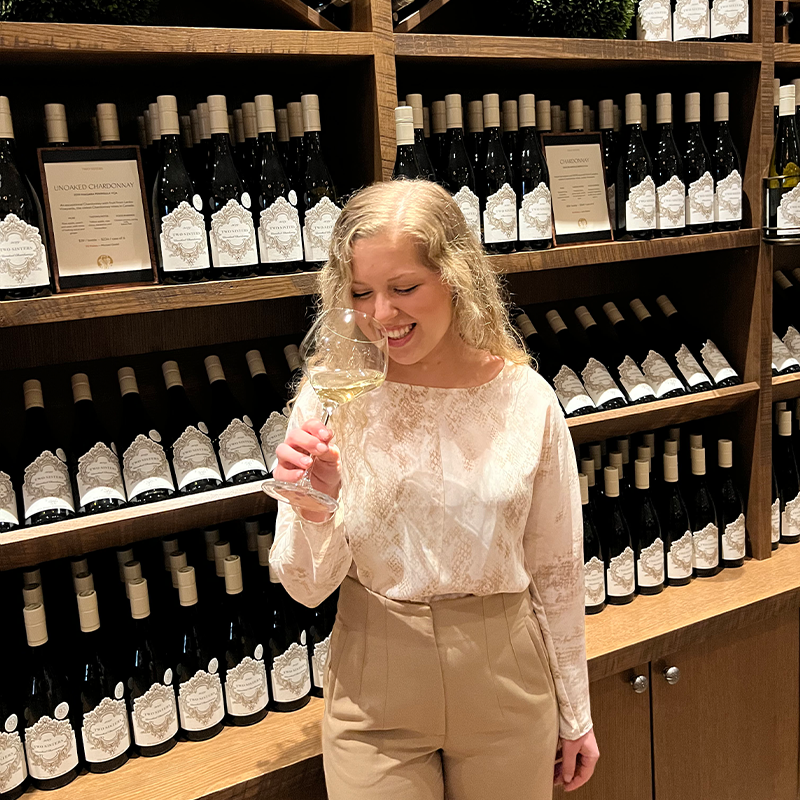 LINDSEY THOMPSON
MARKETING MANAGER
Lindsey earned a degree in English & Writing followed by a Marketing & Advertising Diploma. She moved to Calgary, Alberta where she worked for several years at an advertising agency. It was during a road trip to British Columbia where she discovered her love of fine wine. After moving back to Niagara and experiencing the Two Sisters Vineyards Veranda Tasting, she made up her mind that working at a winery would be her dream job. Lindsey is thrilled to marry her two passions of marketing and wine together in a role she enjoys with a premium product she truly loves.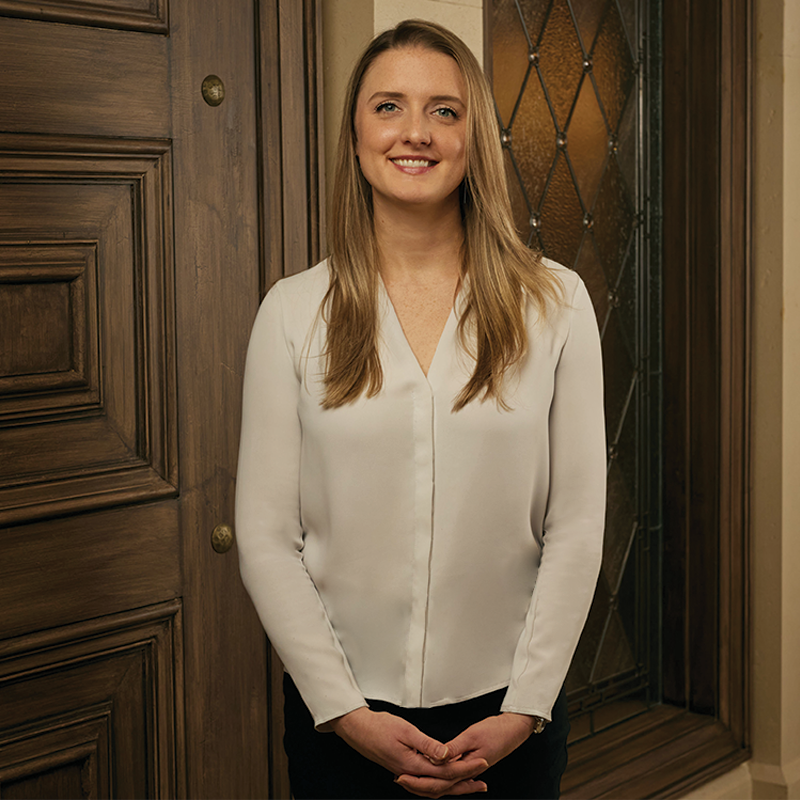 FRANCESCA RAPLEY
SALES REPRESENTATIVE
Francesca began her wine journey 8 years ago in the English countryside, after leaving the harsh oil rigs of the North Sea to pursue her passion. She quickly gained a Master's certification in Viticulture and Oenology before setting off to travel the world; learning, tasting and making the good stuff! Upon setting foot in Canada she fell in love with Niagara and the diverse portfolio of wine it has to offer; she soon after made her love official, by becoming a Canadian resident. Ultimately her passion for wine stems from engaging and sharing experiences as well as trying new and beautiful food combinations, so working in partnership with the many vibrant restaurants Ontario has to offer was an inevitable next step; and she's loving every second of it.