WEDDINGS IN THE VINEYARDS
It would be our pleasure to speak with you about how to bring your celebration to life.
Please contact our Events Manager, Tara Moore at tara@twosistersvineyards.com.
Be sure to sign up for our newsletter to receive all communications on wedding updates.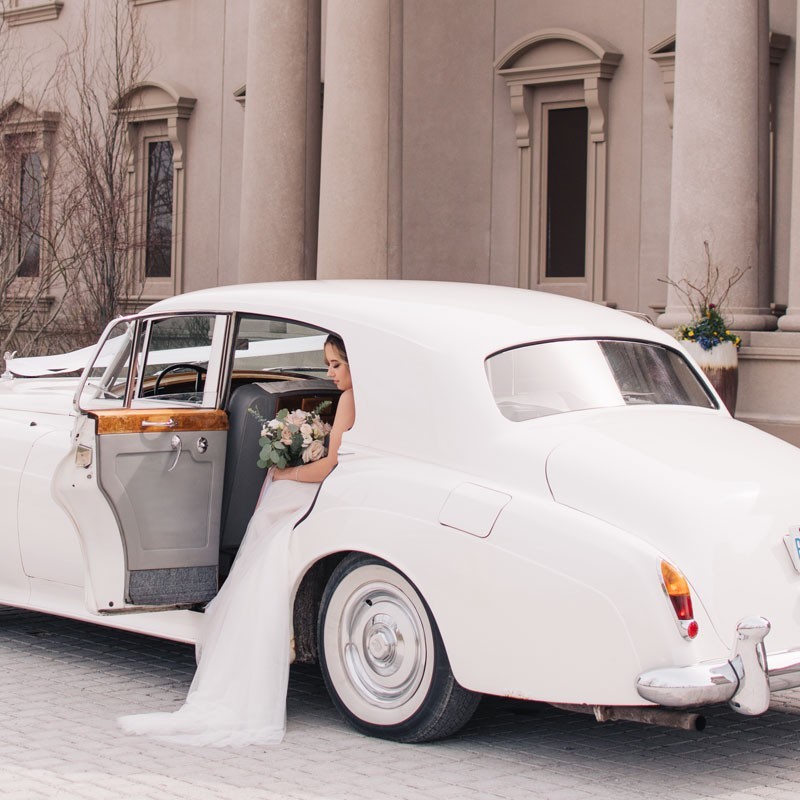 Tara Moore
Events Manager
With over 20 years spent in the hospitality industry, Tara brings a wealth of experience and excellence to the TSV events team. After working specifically in fine dining, she discovered her love of wine and passion for event management. After gaining experience at a national level, Tara settled in Niagara and joined the Two Sisters restaurant team. She took the lead on many winery events, including weddings and our signature Estate event, Journey of Flavours. Tara has a love for creating beautiful, memorable events for our Estate guests and she is thrilled to be at the helm of bringing our guest experiences to fruition.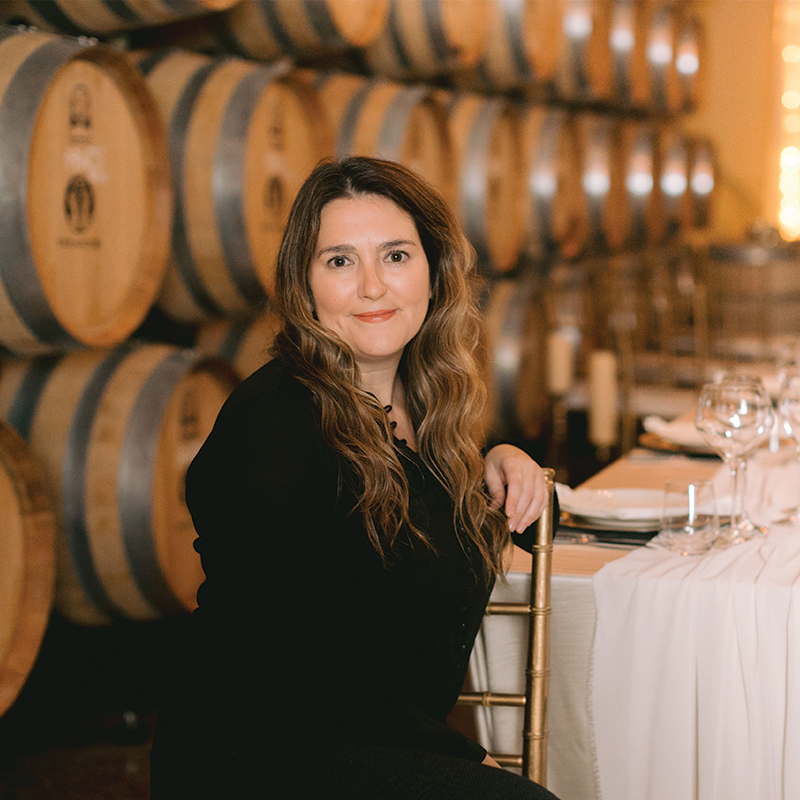 TESTIMONIALS
We are so happy with our choice of your vineyard for our wedding. When we visited a few years ago, we thought that if one day we got married this place was going to be our first choice. And our dream has come true. Our guests were delighted by the beautiful evening and by the quality of the service and the food served to them. We have made unforgettable memories in your company and we thank you for your great kindness.
- Audrey and Chris
I just want to take a moment this morning to thank you for the amazing evening yesterday! Everyone LOVED every minute of it, from the food to the venue to the great service. I can't thank you enough for your kindness and your positive attitude throughout the evening! You calmed all my nerves and made the night perfect! There is not one detail that I didn't love. Literally from bringing us to the ceremony, the canapés under the pergola, the dinner table, coffee station, the personalized card menu, card and favour table and everything in between was outstanding! I had the most perfect day and it is because of you guys! I just want to go back in time. Your service was phenomenal!
- Melina and Gilles
I honestly cannot even remember the reason Mario and I visited Two Sisters for the first time. We might have been celebrating a special occasion, or simply decided last minute to take the drive up there. What keeps us always coming back is the beauty of the space. The entrance, lined with those beautiful trees on either side of the road, leading up to the vineyard feels like we have suddenly been transported to Europe enjoying a nice glass of vino over the rolling hills of Piedmont. Those who truly know us know how much we appreciate our wine. For us it's all about what it means to us. It is a comforting feeling knowing at the end of the day we can be together at home and share our days over a clink of a glass. To get married with our close friends and family in a space that has connected us throughout our entire relationship was a dream. Tara, I cannot say enough how amazing you and your team are!! The service, food, and wine was top notch and absolutely impeccable - it was an experience of a lifetime.
- Tanya and Mario
I wanted to personally thank you and your team for an absolutely wonderful evening. The food was outstanding and Tara took care of our every need with grace and professionalism. Everyone was thrilled with the evening. I don't remember ever attending an event where the comments were so universally positive!
-Natasha, Andriy, Nina & John
Thank you to Tara and all of the amazing staff and vendors!
We could not have imagined a more perfect day.
From the magical setting, to the food, to all of the details, it was a beautiful event!
-Cassandra & Matthew
It was an absolute pleasure to work with Tara & the Two Sisters team for our wedding!
Tara did an amazing job coordinating our wedding & ensured it went perfectly.
We can't thank everyone enough for helping us plan our special day! They made our wedding dream a reality!
-Linsey Pollari
Thank you so much Tara for making it happen! It was more than what we envisioned.
You answered all our questions in every detail. We are so happy that everything came out to be beautiful.
We had an amazing intimate wedding.
-Clarissa & Ian