'Outside The Box' Virtual Event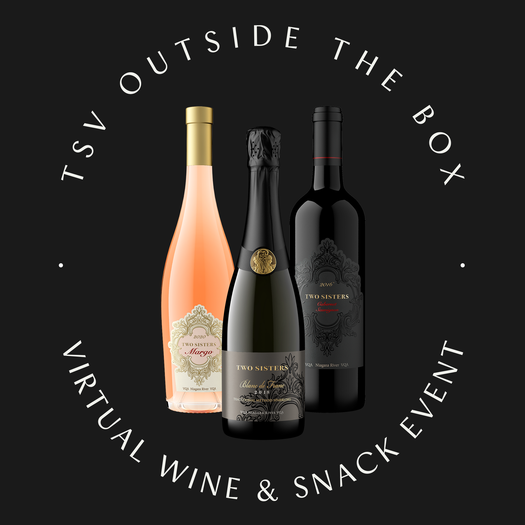 Buying Options
Please place your order by October 21st (outside of Ontario), October 28th (Ontario) to receive the collection in time for the event.
A Zoom link will be emailed to you prior to the event.
Inquiries to be made to marketing@twosistersvineyards.com.
Snacks will serve 2-4 people.

Please note: Snack items are manufactured on equipment that processes peanuts, tree nuts, eggs, meat, fish and dairy.