Niagara Essentials Collection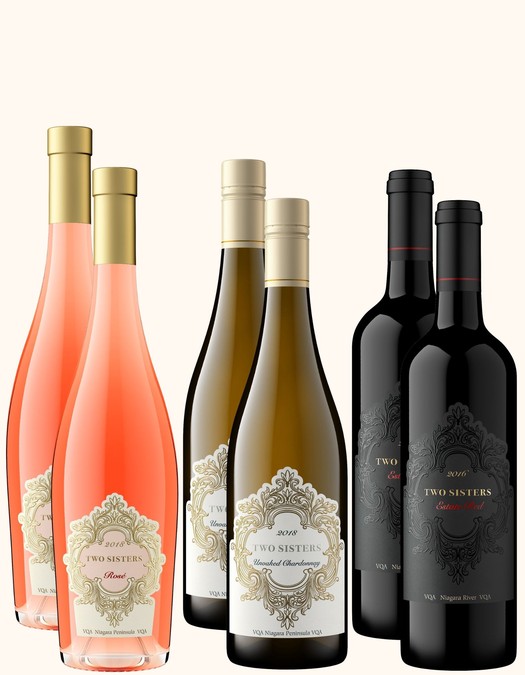 Buying Options
Our 2018 Rosé starts with a nose of red berries and cherries, with a definite 'candied' character. Hints of cranberry and watermelon.Crisp and fresh, this rosé is brilliantly flavorful. Although the wine is dry, the flavours are very much about subtle but ripe fruit, showing strawberries, cherries and watermelon. Notes of cherry pit and lemon zest persist. Beautifully balanced, with just the right amount of alcohol to match these delicate flavours. Softness persists through the surprisingly long finish.
Our 2018 Unoaked Chardonnay vintage proved to be an exceptional year, as ripeness and flavor came with outstanding acidity. The Niagara Peninsula VQA designation is due to a small portion of the fruit being sourced from Niagara-on-the-Lake. Whole cluster pressing and careful yeast selection was followed by cool fermentation to boost the aromatics. Lees were retained with the wine during aging to build texture.
The 2016 Estate Red is exclusive to Perkopolis Members. It is a Merlot-dominant blend, supported by Cabernet Franc and Cabernet Sauvignon. It shows the structure and complexity of careful selection of low-yielding vineyard blocks, alongside approachable balance created through attentive blending trials and extended barrel aging. The palate is bursting with black cherries and currants, sweet basil, sage, leather and licorice.