ESTATE VIRTUAL TASTINGS
A VIRTUAL WINE & PASTA EVENING WITH
THE TWO SISTERS & OUR HEAD WINEMAKER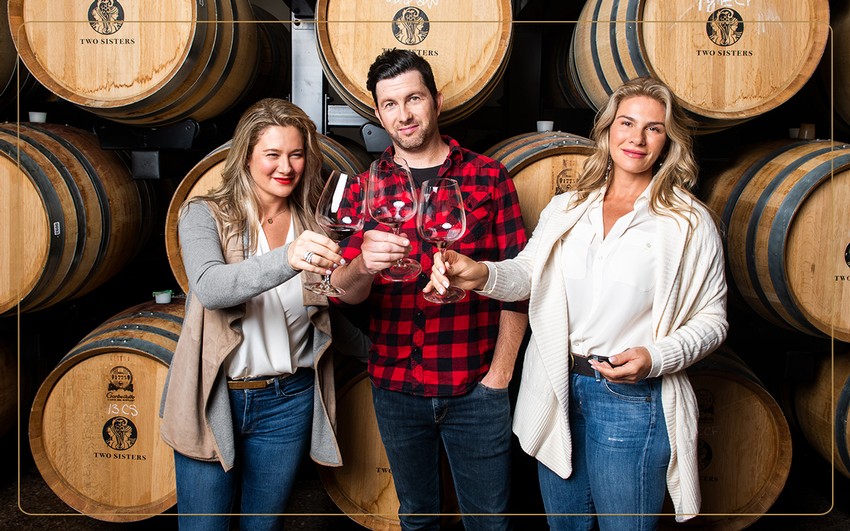 Join us virtually on Friday April 30th at 7:00 pm for a curated evening of TSV wines and pasta pairings.
Angela & Melissa, Co-Proprietors of TSV, along with Adam Pearce, Head Winemaker, will come together to discuss three exquisite wines,
paired with family favourite pasta recipes.
The collection includes:
1 x 2019 Margo
Pasta Pairing: Crispelle with Ricotta & Spinach

1 x 2018 Chardonnay
Pasta Pairing: Finocchio & Shrimp Risotto

1 x 2017 Eleventh Post
Pasta Pairing: Veal Braciole in Tomato Sauce

1 x Kitchen76 Olive Oil (750ml)
2 x Complimentary Kitchen76 Aprons
Recipe cards will be sent along with your collection. Ingredients not included.
Ensure your spot is reserved by booking before April 21st for those in Ontario and April 16th for those in other provinces.