CORPORATE VIRTUAL EVENTS
A Two Sisters Vineyards virtual tasting allows groups of any size to participate in an exciting and informative tasting experience. Two Sisters Vineyards provides and pre-delivers extraordinary wines, then electronically conducts a perfectly curated tasting professionally hosted by our Estate Sommelier. Distance and separation are not an issue, as the technology creates an inclusive, immersive, and interactive experience. Virtual tastings are completely customizable and carefully crafted to suit the needs of your group, company, and situation.
Enhance your experience with the addition of further wine education from our esteemed Winemaker Adam Pearce and/or the Two Sisters, Angela and Melissa, Co-Proprietors of Two Sisters Vineyards*, as they further speak to the philosophy of wine making and our brand. Event can be conducted exclusively by Two Sisters Vineyards or may be combined with corporate presentation from event coordinator in addition to time allotments below.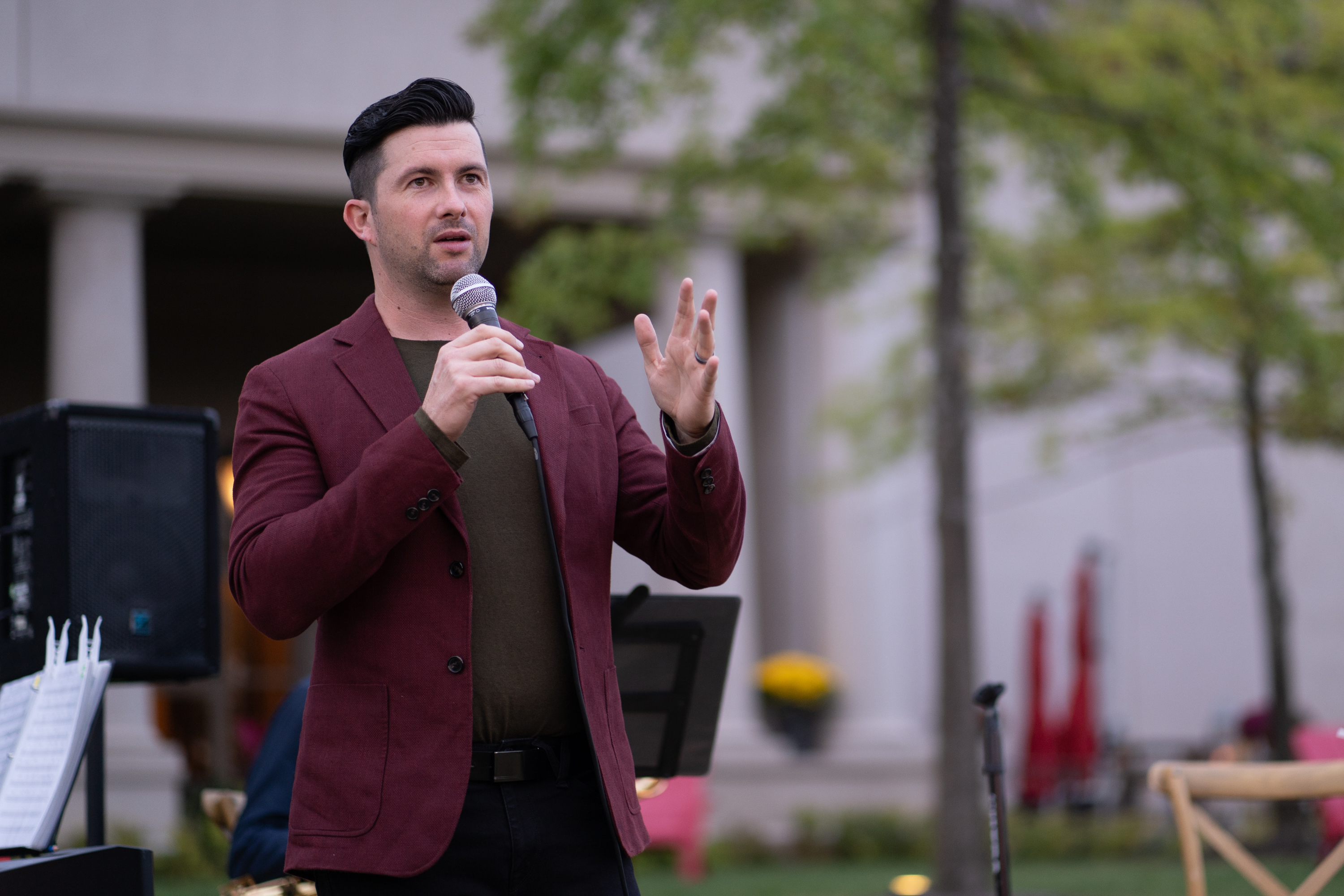 Included complimentary in each package are tasting notes for each wine, as well as a special PROMO CODE exclusive to your event attendees for additional purchases directly from our website 4 days following the event. Possible venue locations for your virtual tasting experience include.*
BARREL CELLAR
VIP TASTING ROOM
VINEYARD OR PRODUCTION FACILITY
WINE SELECTIONS & PACKAGING INFORMATION
OPTIO

N 1

25 minutes - $250 virtual tasting fee*
OPTION 2
45 minutes - $450 virtual tasting fee*
Option 1 with: in depth tasting of additional wines, with an overview of winemaking practices and barrel ageing program
OPTION 3
60 minutes - $485 virtual tasting fee*
A fully customized and specially curated virtual experience
OPTION 4
Personal Curation*
Collaborate with us to develop an event that perfectly suits your needs
Please note, there is a minimum product spend of $1,000 required, plus shipping and Virtual Tasting fees.
*Wine selections, packaging, shipping fees are in addition to virtual tasting fee. Shipping fees and restrictions are available upon request. Packages are shipped via local courier within Ontario and via Canada Post to all provinces. Virtual tasting fees include one rehearsal and may be waived with minumum spend. Additional hosts and venue options subject to minimum spend and availability. All events should start by 7:00 pm EST.
---
"Amazing! Virtual tastings allow me to taste with groups of people the same way I do at the winery...only they are enjoying the wine at home!"
- Dieter Unruh, Estate ISGM Sommelier Magister
"On behalf of IWF Toronto, thank you very much for helping us to organize and produce last evening's event. It was a big success. That does not happen without a lot of work behind the scenes by a lot of people, ensuring that all the of the details are taken care of. Please convey our gratitude to Angela, Melissa, and Dieter for participating. The session was wonderful. So fun to go behind the scenes of the vineyard, the wine, and the business! Hopefully we can gather down the road so that the members can have the full Two Sisters Vineyards experience"
- Lisa Lyons, International Women's Forum Toronto
---
*Two Sisters Vineyards reserves the right to provide a virtual tasting experience that our hosts and experts recommend in order to provide all attendees a world class and professional experience virtually. Itinerary requests may be given by event coordinator, but cannot be guaranteed. Two Sisters Vineyards does not accept liability for packages that may be delayed by courier or packages that are shipped out after the recommended deadline by Two Sisters Vineyards.